The Nightly Show on ITV
ITV to spend millions on The Nightly Show
ITV is reportedly set to launch a nightly comedy and entertainment show in its 10pm slot
The Nightly Show, fronted by guest hosts, will feature "comedians, celebrity guests and studio games"
To get the format right, ITV is funding 10 pilot episodes which it won't broadcast on television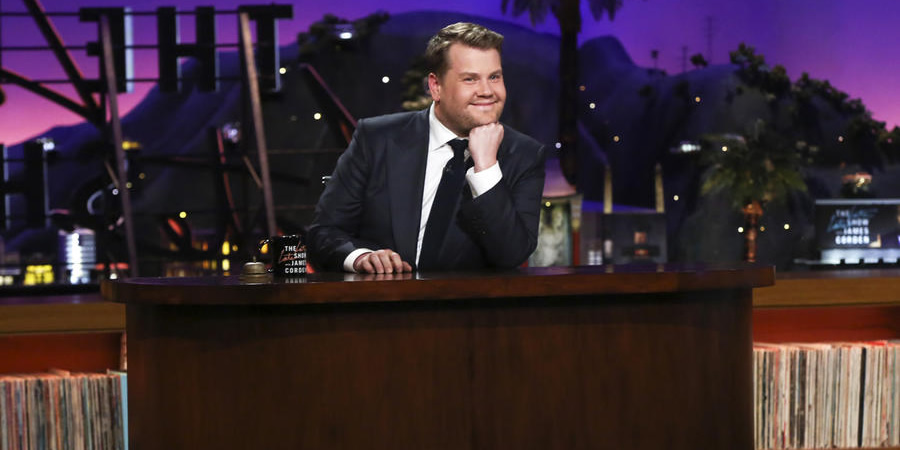 ITV is reportedly set to spend millions on developing a new long-running late night comedy and entertainment show.
Broadcast reports that the project, currently titled The Nightly Show, is set to be a daily programme created for the channel's 10pm slot. The network will move its iconic nightly news programme to a new slot in the schedule to make way for it.
Reportedly similar in format to James Corden's The Late Late Show (pictured), the ITV series will feature "comedians, celebrity guests and studio games". Rather than have a fixed presenter, the programme will be fronted by a variety of celebrity hosts.
The network looks determined to launch its new show on a sure footing, as - despite the great expense involved - it is funding two full weeks of pilot recordings in November and December. BroadcastNow reports that the 10 episodes set to be filmed this winter are for internal development viewing only and won't be shown on TV.
The Nightly Show, which is being produced by Cats On The Roof Media, is set to launch on ITV in 2017, running for an initial 40 episodes.
Experienced executive Andrew O'Connor, who has previously worked on topical comedy shows such as Tonightly and TNT Show, is behind the format, working alongside former Strictly Come Dancing and Friday Night With Jonathan Ross executive Katie Taylor.
Broadcast reports that the producers have the internet in their thoughts. "The producers have developed a number of segments that can air on the linear show and also be shared virally, in the same way that James Corden's Carpool Karaoke and Drop The Mic strands are widely shared online."
The pilot run will be filmed from 5pm each day at The Cochrane Theatre venue in London, from Monday 28th November until Friday 9th December. Tickets
Further details about The Nightly Show are expected in due course.
Share this page