Do The Right Thing on TV
Do The Right Thing podcast gets TV pilot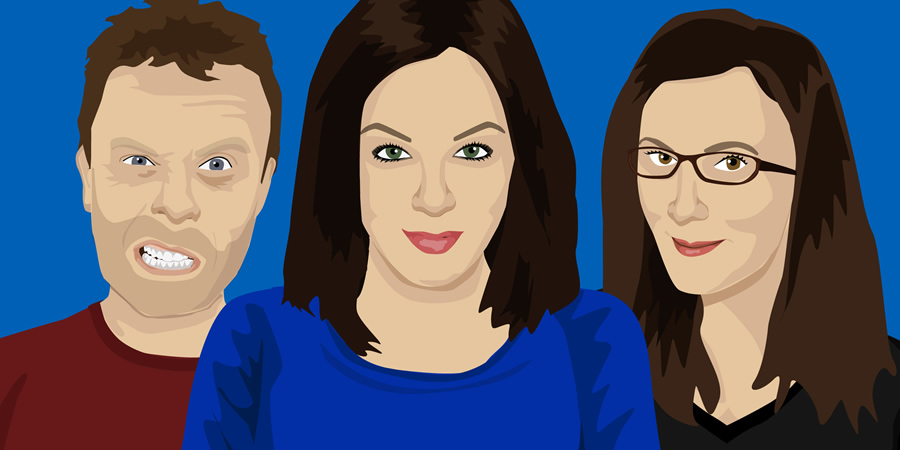 Do The Right Thing, the hit panel show podcast, is now being developed for television.
A TV pilot will be filmed at The Hospital Club in London next month to test how the show works on screen.
The format, which was devised by stand-up comedian Danielle Ward and producer Ben Walker, sees two teams competing to "work out the right thing to do in any given situation". The suggestions the teams offer to the host's questions - such as what to do when buried alive, or how to avoid a flu pandemic - are judged against the advice given in books.
One of the rounds also features an expert guest appearing live in the studio, whilst another popular round involves the teams answering agony aunt letters, both from newspapers and the live studio audience.
As a recent Guardian review points out, "random points are awarded and useful facts emerge occasionally, but the true appeal is its useless waffle masquerading as sound advice".
Do The Right Thing is hosted by Danielle Ward, with Margaret Cabourn-Smith and Michael Legge as the team captains. However, in the TV pilot, Ward will have a different role, with a currently un-named "big-name host" joining the regulars to take over the central role.
Do The Right Thing launched as a podcast in 2011, and British Comedy Guide has so far published six series of the show. All are still available for free online. Listen / Download
The TV pilot will be recorded at The Hospital Club in London on the 9th November. Tickets
Share this page