Jon Richardson's Dead Worried
Jon Richardson's Dead Worried is coming to Channel 4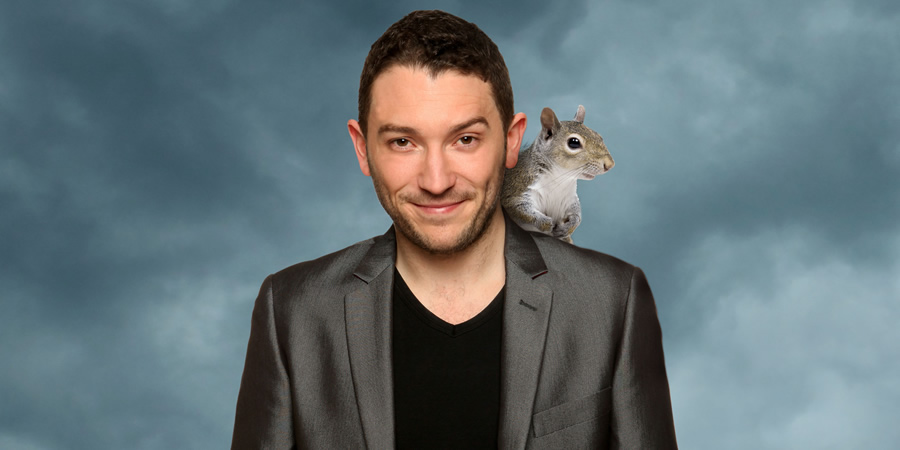 Channel 4 has commissioned a one-off programme called Jon Richardson's Dead Worried.
The programme will see 8 Out Of 10 Cats star Jon Richardson explore "the ever-increasing plethora of reasons to be terrified of life".
The channel explains: "We love to worry about things in Britain, and in a world where fear dominates the news, it's hard to know which headlines to believe. We're all going to die, that's a fact, but the question is what is more likely to kill us - ISIS or sausages?
"There seems to be so many risks that it's getting hard to decide just what is worth being afraid of. 77% of Brits think International Terrorism is the biggest threat facing the world by far but in fact you are 11 times more likely to die by slipping during a shower; 991 times more likely to die by self-injury, 41 times more likely in a natural disaster, 25 times more likely by choking on food, and three times more likely by a snake bite or food poisoning.
"Self-confessed coward Jon is also an expectant father and husband to one of the world's greatest worriers, fellow comedian Lucy Beaumont. So to allay both of their fears about what surrounds us in modern life, Jon sets out to discover what is really worth being scared of and to try to liberate themselves from the things that aren't.
"From air pollution to terror attacks, from processed meat to his own personal greatest worry of falling into a sinkhole, this one-hour entertaining documentary follows Jon as he explores these fears, and the potential solutions to avoiding being killed by them.
"Is it worth building an indestructible suit to protect from killer animals? Should Jon start stockpiling jars of fresh air in their basement to save them from air pollution? And are sausages actually scarier than ISIS? Jon's on a mission to find out..."
Speaking about the programme, Jon Richardson says: "My green cross code has always been look left, look right, look up, look down, check your blind spot and you'll probably still have some sort of accident. I hope viewers will find a clean, padded room to watch the show in, on a TV which has been tested to all current standards."
Channel 4's Sarah Lazenby adds: "Channel 4 is delighted to present this warm and light hearted documentary which sees Jon and his wife Lucy comedically navigate some of the nation's greatest fears of what is going to kill us, whilst taking a look at some of the people who are making it their mission to prevent our premature death."
Executive Producer Emily Hudd comments: "Every day the news gives us another reason to be scared of life. As one of Britain's most cautious men, Jon is the perfect guide to help us risk assess life in these scary times. And his wife Lucy is thrilled as he now knows how to create a shelter in the woods for their family in the event of total societal breakdown."
No broadcast details have been set for Jon Richardson's Dead Worried yet, but it is likely it will be shown on Channel 4 either late this year or in early 2017.
Share this page