We Have Been Watching
Gold orders We Have Been Watching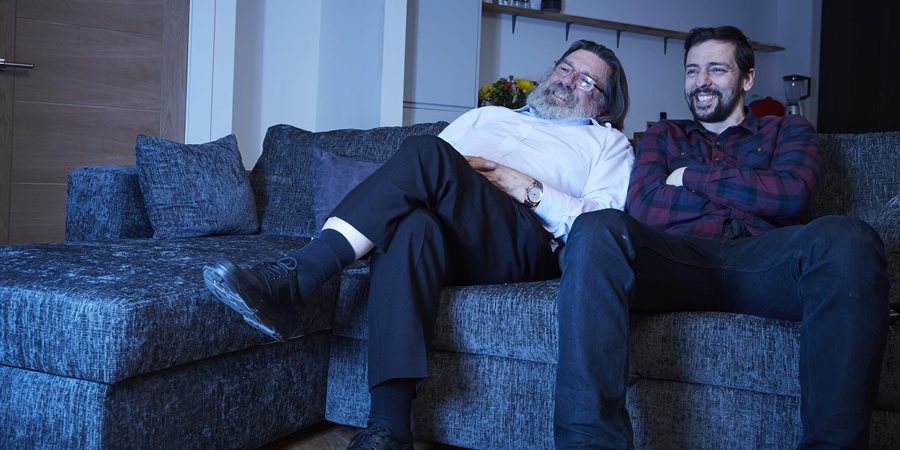 Channel Gold has ordered We Have Been Watching, a new series in which some of Britain's best loved comedy actors and comedians watch classic shows together.
The channel explains: "We Have Been Watching brings together some of the country's best loved comedy pairings to watch and critique British comedy favourites while sharing stories from their own experiences."
The six-part series, which appears to be filmed in a similar style to Channel 4's Gogglebox, will feature Only Fools And Horses actors John Challis and Sue Holderness, Miranda stars Sally Phillips and Sarah Hadland, The Royle Family's Ricky Tomlinson and Ralf Little, and Russell Tovey and Sarah Solemani from Him & Her.
The hour long episodes will also feature contributions from the likes of David Baddiel, Maxine Peake, Nigel Planer and Jo Joyner.
Crook Productions explains: "We Have Been Watching takes stars off screen and settles them onto the sofa to enjoy classic comedies including Steptoe And Son, Morecambe And Wise, Father Ted and Fawlty Towers."
Commissioner Simon Lupton says: "Crook Productions have assembled a wonderfully eclectic mix of comedians and comic actors to watch these classic clips with us. Their experiences and knowledge provide us with some incredibly insightful views, but it is seeing them watch these shows as comedy fans that is the real treat."
Steve North, Gold's General Manager added: "We are committed to growing Gold's original commissioning slate, and We Have Been Watching is another in a growing list of original shows for Gold. It's the perfect way to showcase and celebrate the nation's love of comedy, while discovering a bit more about what makes them so memorable from the insights of comedy greats."
Executive Producer Matt Crook says: "I am incredibly excited to bring this new show to Gold. What works so well is the very simple idea that comedians and comedy performers watch comedy differently. It's their instinct to enjoy, dissect and positively critique the shows, characters, script and performance."
We Have Been Watching will be shown on Gold later in 2016.
Share this page