Drunk History Series 3
Drunk History UK to return for Series 3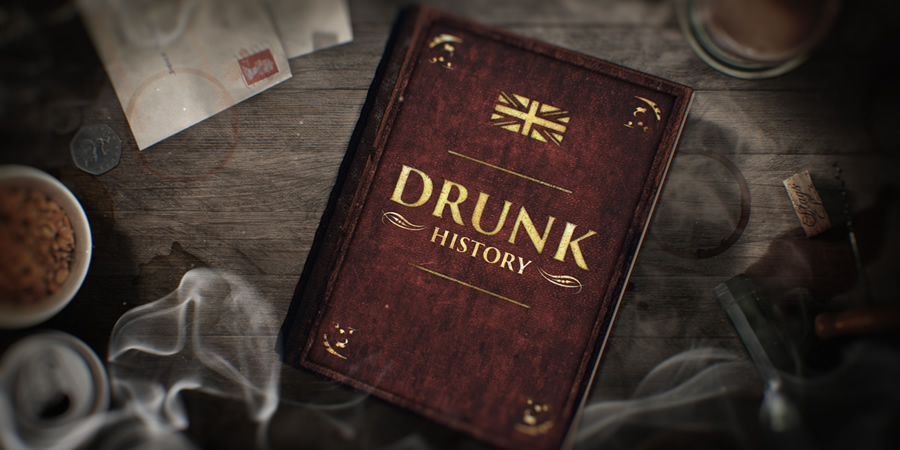 Comedy Central has ordered a third series of Drunk History.
The network has ordered 8 new episodes of the show, following strong ratings for the previous two series. Over 210,000 adults tuned in to each episode of Series 2, which is significantly higher than the channel's normal slot average.
Drunk History, a TV format that started in America, launched in the UK in 2015. It sees comedians attempting to recount historic events whilst intoxicated.
The resultant misremembered tales are illustrated by live action scenes in which actors lip-sync to the words. Meanwhile Jimmy Carr acts as the show's narrator, introducing the readers.
Tiger Aspect are currently filming the parts of the show in which the comedians tell their stories, before moving on to plan the live action sequences based around what they recorded.
The line-up of comedians taking part has not yet been revealed, however Daniel Sloss, Joe Lycett and Adam Hess have posted on social media that they have taken part in filming.
Lycett, who has appeared in the show before, on Wednesday posted to his Instagram account a photograph of himself sitting next to a glass of white wine alongside the caption "Filming drunk history today lol". Meanwhile, Sloss posted on Twitter on Thursday: "Man, doing @drunkhistory is the greatest. I just woke up in a bed I don't recognize, still drunk at 2am, and all I remember is laughing."
British Comedy Guide has learned that others taking part in Series 3 include stand-up Joel Dommett, actor Kerry Howard, comedian Tom Allen and Adam Buxton.
Louise Holmes from Comedy Central commented: "Drunk History is a really noisy, brand-defining show for Comedy Central that's great fun to make. Filming on series three has begun and we've got some exciting names lining up to get soddenly drunken in the name of history."
Producer Ben Rogers adds: "We're thrilled to be back on the bottle for a third series. We love making this show, and are looking forward to taking a more foggy look at history than ever before."
The below video, taken from Series 2, shows a rather drunk Elis James and John Robins attempting to explain how the Duke of Wellington (Dan Skinner) and his girlfriend (Vicky Pattison) had an argument at a ball.
This story was updated on Monday 19th September to reflect that Comedy Central has now officially confirmed the show's return.
Share this page