Alan Carr's Happy Hour
Alan Carr's Happy Hour coming to Channel 4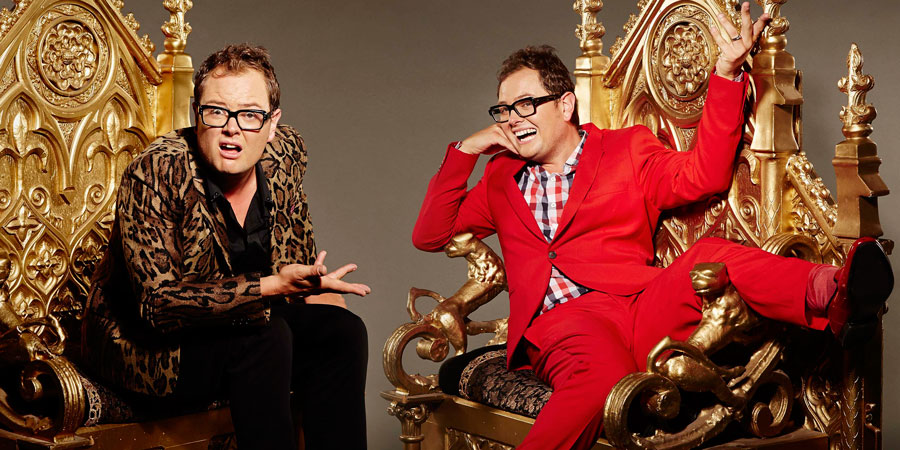 Alan Carr is to host a new series for Channel 4 entitled Alan Carr's Happy Hour.
BroadcastNow reports that the format will see the comedian joined by "stars from film, TV and the music industry" who will join him in "games, sketches and stunts".
Channel 4 has ordered four hour-long episodes from Carr's own production company, Travesty Media, and Hungry Bear Media, the company established by Celebrity Juice producer Dan Baldwin.
Hungry Bear Media's other formats include Play To The Whistle and Michael McIntyre's Big Show, produced under a joint venture with the host, Hungry McBear.
Although not confirmed by the network, The Sun reports that the show is to be broadcast in a pre-watershed slot. The newspaper quotes a "channel insider" as saying: "This is huge news for Alan - he's getting a major new show. Chatty Man isn't being axed and could still come back, but this is a new show that everyone is excited about to set Alan up for the future.
"It's going to be on much earlier at night to introduce him to a new audience, so there won't be any drinking with guests. But there'll be loads of other shenanigans with celebrities like crazy games. It's a big show of faith of Channel 4 in Alan, who has become one of our biggest stars."
Alan Carr's Happy Hour is expected to be broadcast by the station later this year.
It is not the only new format the comedian is working on. He is also developing Alan Carr's Make Or Break, a Channel 4 format described as a "comedy game show that promises to be an amazing night of fun and laughter".
Share this page