Borderline Series 2
Channel 5 orders Borderline Series 2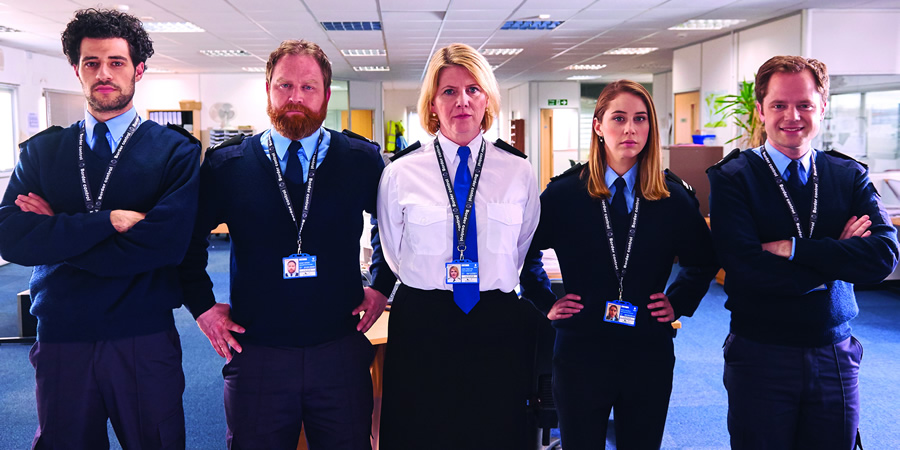 Channel 5 has ordered a second series of Borderline, its sitcom set in the security department of an airport.
The part-improvised show, which is scripted by Chris Gau and Michael Orton-Toliver, is currently four episodes into its first run, airing on Tuesday nights.
Jackie Clune, David Avery, Liz Kingsman, David Elms, Jamie Michie and Guz Khan are all expected to return for the next series.
Writing on Twitter, producer Zoë Rocha said: "Proud to say Series 2 of #Borderline has been commissioned! Couldn't be happier that we get to do it all again with such a talented team! X"
Ralf Little, who is one of the executive producers of the comedy and acts as the show's narrator, tweeted to his followers today: "Hey, I appreciate every compliment you guys offer up, but 'Congratulations on #Borderline' from @rickygervais just now was pretty special."
The recommission confirms Channel 5 is serious about its plans to air more home-grown comedy shows. Borderline is the network's first sitcom since it aired Suburban Shootout and Angelo's - both in conjunction with Paramount Comedy Channel - in 2007.
Ben Frow, Channel 5's Director of Programmes, announced the recommission at the Edinburgh TV Festival today. He said: "The critical reaction to Borderline has been really encouraging, as we begin to build our comedy portfolio."
Series 2 of Borderline will be shown on Channel 5 in 2017. Episode 5 of Series 1 - guest starring Mark Addy - will be broadcast next Tuesday at 10pm. Guide
Co-writer Chris Gau has written a blog for BCG explaining how the team used improvisation to come up with some of the scenes. Read
Share this page