John Bishop In Conversation
John Bishop's new chat show to launch in September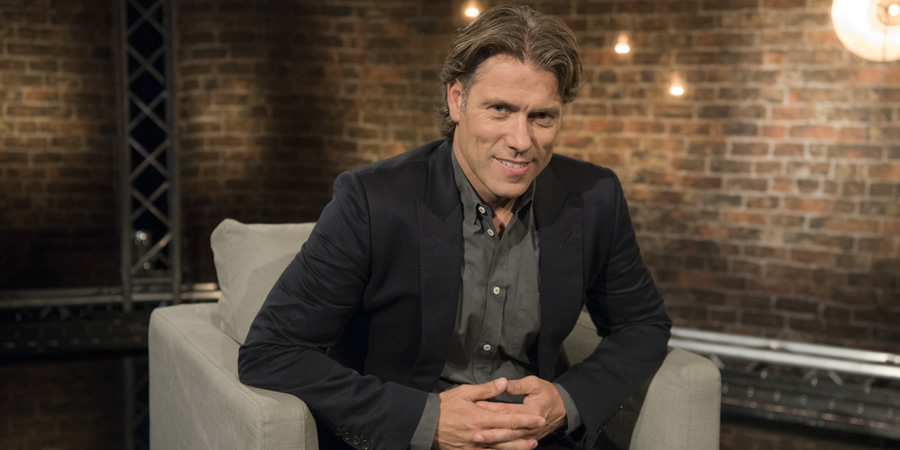 John Bishop's new chat show format will launch on TV in September.
John Bishop: In Conversation With... will be broadcast on W (the UKTV-owned channel formerly known as Watch) from the 1st September.
Guests will include James Corden, Jo Brand, Steve Coogan and Sir Lenny Henry.
The network explains: "John has chosen 10 fascinating names from the worlds of comedy, entertainment and sport to join him for an intimate hour-long conversation - leading him to discover the person behind the public persona in a series of intelligent, insightful and often revealing one-on-one interviews."
The first episode will see James Corden "talk candidly about everything from his first big break in Fat Friends, creating Gavin & Stacey and his phenomenal new career as a TV chat show host in USA."
Speaking of the guests, John Bishop says: "I've had the idea for an in-depth interview show like this for a couple of years. There are several excellent talk shows out there, but I think there's a real gap in the market for a show featuring an hour-long interview, which allows my guest and I to chat in greater depth.
"I'm delighted that so many high profile names agreed to be interviewed for this series. Each of my 10 guests were fascinating to chat to and I genuinely discovered things about them that I didn't know before."
The episodes were recently filmed in front of intimate studio audiences at The Hospital Club in London's Covent Garden. The other guests who will appear in the series are Rupert Everett, Charlotte Church, Freddie Flintoff, Miriam Margolyes, Kirsty Young and Alex Brooker.
John Bishop: In Conversation With... will be shown at 9pm on W on Thursday nights from the 1st September.
Share this page