Michael McIntyre's Big Show 2
BBC orders Michael McIntyre's Big Show Series 2
The BBC has ordered a second series of Michael McIntyre's Big Show
Last Saturday's episode was seen by over 5 million viewers
The comedian revealed the news in an interview, in which he also spoke about turning 40 and becoming rich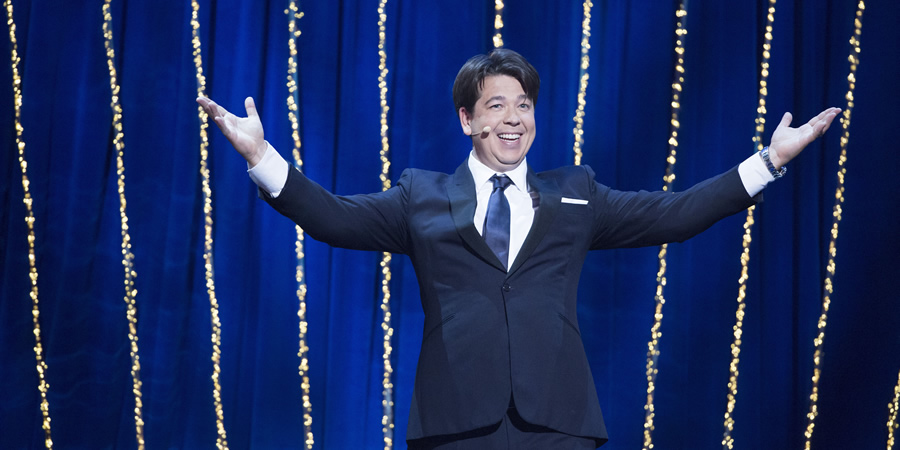 Michael McIntyre has revealed that the BBC has already ordered a second series of his Saturday night variety show.
Following on from a Christmas special, Michael McIntyre's Big Show launched as a series on BBC One last Saturday night. The programme, which sees McIntyre present a mix of stand-up, variety acts and studio-based stunts and games, performed strongly in the ratings, with a consolidated audience figure of over 5 million viewers.
The comedian revealed the news in an interview in The Mirror today.
In the interview, the stand-up star also talked about having recently passed an age milestone, saying: "I feel a bit weird about turning 40. It makes you feel like you've passed over on to the other side a bit. And although I do feel more relaxed about things now than I used to, I have to make changes. I've let my fitness slide and the weight has gone back on."
McIntyre also spoke about wealth in the interview, explaining how he didn't always have money. "Given this voice, I know it does sound like I've come from money. But my dad was Canadian and my mum Hungarian, so it's not like I have some high-society, upper-class English background. I went to quite a nice school as a kid, where everyone was quite posh, because my dad was making some money. I pick up accents quite easily and ended up sounding posher than any of the other children. But then my dad lost lots of money, I had to leave private school and go to the local state one."
He added: "I've never really understood money or been any good with it, so I got myself massively in debt with high-interest loans. At its worst, I had 30 grand's worth of debt."
Although he now owns more than one house, and expensive cars, the comedian says he hasn't forgotten his roots. "Absolutely everything I had was rented - the telly, the video inside the video player, the sofa. Everything was somebody else's. In fact, the sofa I'm sitting on now is the DFS one I got during this time; you know, where you don't pay anything for a year and then spend the rest of your life paying it off. We recently bought a new sofa, but I look at this one nostalgically and I can't bring myself to get rid of it."
Of his success now, he simply says: "I feel incredibly grateful."
He also confirmed, unlike some other comedians, he hasn't undertaken any 'clever accountancy'. He told the newspaper: "I can categorically say, as painful as it has been, I have paid a huge amount of money in tax. And I don't have any offshore accounts."
Michael McIntyre's father was Ray Cameron, who wrote Kenny Everett's hit ITV and BBC sketch shows, alongside Barry Cryer.
Michael McIntyre's Big Show continues on BBC One tonight (Saturday 23rd April) at 7:15pm. Ronan Keating will be the celebrity taking part in the 'Send To All' game, in which the host sends a message to everyone in their phonebook. Below is a preview clip:
Share this page