I Live With Models Series 2
Comedy Central orders I Live With Models Series 2
Comedy Central has ordered 8 more episodes of I Live With Models
Series 2 will see the premise change to focus on characters Tommy and Scarlet living in New York
Emmy-nominated US producer Mark Reisman is to become Showrunner for the new season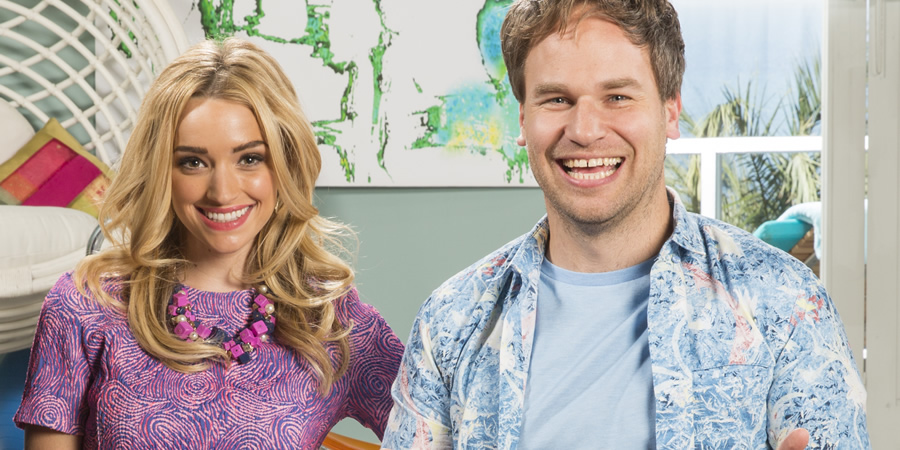 Comedy Central is to make a second series of I Live With Models, the American-set studio sitcom that is produced and filmed in the UK.
The network announced today it has ordered another 8 episodes from British production company Roughcut. Additionally, it revealed that Mark Reisman - the Emmy-nominated US producer who has worked on shows including Frasier and The Exes - will be joining the sitcom as Executive Producer and Showrunner.
I Live With Models, penned by British writers Jon Foster, James Lamont and Paul Doolan, launched on Comedy Central in the UK in February 2015. The show followed Tommy, a slobbish barista who is signed up as a hand model and moves to Miami to live in a house with beautiful American models.
The new series, overseen by a new writing team, will see the setting change to focus on Tommy (David Hoffman) and commercial model Scarlet (Brianne Howey) heading to "the epicentre of fashion", New York City.
Other regular characters from Series 1, such as fellow models Anna and Luke, will be dropped. Instead, the second series will feature three new characters who have yet to be revealed. Casting for these roles is currently under way.
Lourdes Diaz from Comedy Central says: "You're going to see more character-driven comedy and more relatable, yet hilariously awkward stories as Tommy and his perfect hands head to New York to take the fashion scene by storm."
Executive Producer Ash Atalla says he is "really happy to be making a second series of I Live With Models. Our talented team at Roughcut will continue their work to turn this show into a long-running international hit for Comedy Central."
Mark Reisman jokes: "As a former international hand model, I responded to the premise right away. I'm excited to take these characters to New York and shake up their world with new roommates and new challenges."
The eight new episodes will be filmed and broadcast later this year.
Share this page