Rob Brydon confirms Series 3 of The Trip
Rob Brydon confirms Series 3 of The Trip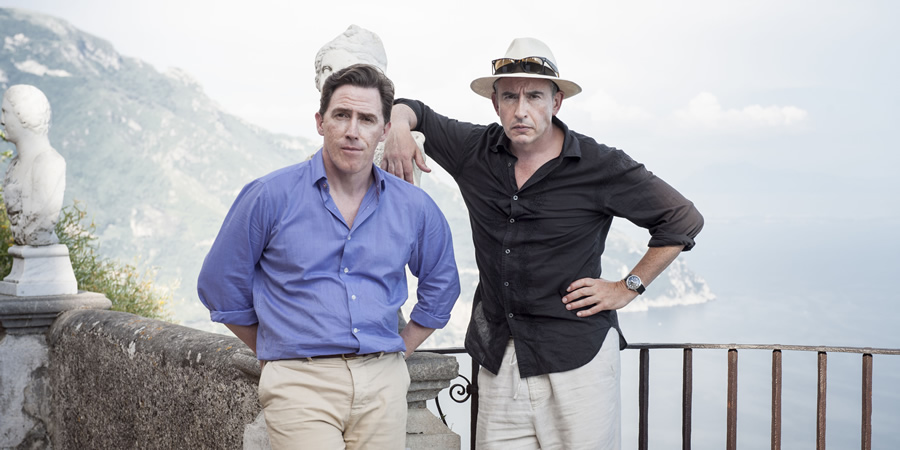 Update: The series has been confirmed. Sky Atlantic will air The Trip To Spain. Story
Rob Brydon has confirmed on Twitter that he is reuniting with Steve Coogan to make a third series of The Trip.
Responding to the following question a fan posted on Twitter, "Hi Rob, is there a series 3 of The Trip on the horizon? Thanks", the comic actor replied "Yes there is. Happy now?"
The message was retweeted by production company Baby Cow, adding weight to the suggestion that this is an official confirmation a third series will be made.
The news has been warmly welcomed. Reacting to the statement, fans posted replies such as "Fantastic ! Absolutely loved the first two series", "Wow thank you!! :) I'm very happy! :)" and "Happy days!".
Brydon has previously talked about his desire to make another series. Last year, speaking on the BAFTA red carpet when asked about a third series, he said: "Maybe. We left quite a few years between the first two so I think we'd probably leave a few years again."
He added: "It's all down to Michael Winterbottom, who directs. It's his idea and he comes up with the whole story arc and stuff and we just colour it in, so when he wants to go I suppose it would happen."
Series 1 of the show, which launched on BBC Two in 2010, saw Brydon and real-life friend Steve Coogan improvise chat in six restaurants around the Lakes and Yorkshire. However, fans had to wait until 2014 for Series 2 - titled The Trip To Italy.
There is no word yet on when the new series will be made, or where it will be set. Fans on social media has suggested locations such as France and America. Asked previously where would his dream setting be, Brydon has said with a smile: "Wales. I'd know my way around, you see."
Share this page