David Jason says Still Open All Hours will return for Series 3
David Jason says Still Open All Hours will return for Series 3
David Jason has said that another series of Still Open All Hours is in the pipeline
Series 2 has been getting an 'unbelievable' 7 million viewers
Sir David puts the success down to it being a show the whole family can watch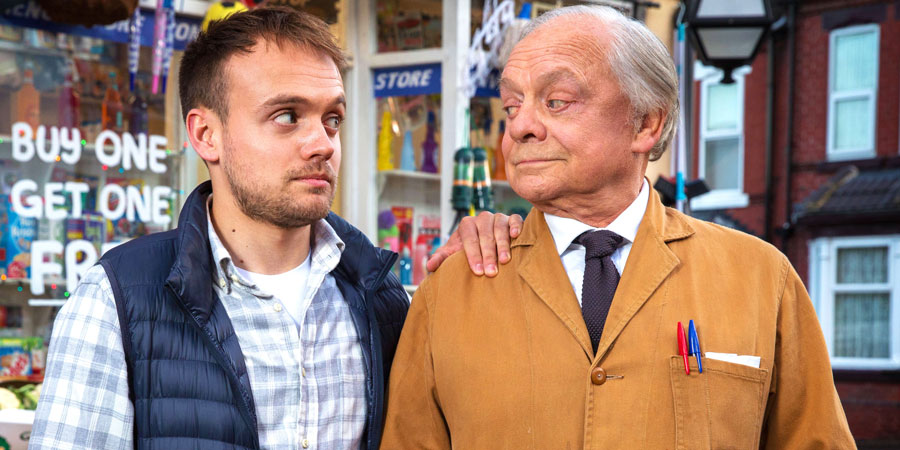 David Jason has said that Still Open All Hours will return to BBC One for a third series.
The BBC has yet to announce the show has been recommissioned, but the star has said to reporters "We're doing more - be there or be square."
Speaking to The Mirror, the sitcom veteran confirmed a new series was in the pipeline because the show has been getting very high ratings. Last weekend's episode, when catch-up viewing is taken into account, will have been seen by well over 7 million viewers.
Sir David, who plays Granville in the show, said: "We beat practically everything on television in the ratings. We beat everybody. The reaction is amazing!"
He added: "I think we get seven million viewers and 30% of the audience. You used to get huge figures, but seven million is unbelievable...
"The thing about Still Open All Hours is that it's a show you can watch with your entire family and you're not going to be worried about too much sex, so you feel safe.
"It's funny and silly and daft and we all know that. You can watch it without any worry or concern about your old gran at 90 or your little baby boy at nine months. They can all watch it and have good fun."
Series 2, which is currently broadcasting on Sunday evenings in a 7:30pm slot, is due to finish this weekend. The episode will see Cyril and Eric needing advice on how to impress their wives, whilst Mrs Featherstone's plan to snare Mr Newbold as a fourth husband does not go well.
David Jason also joked with The Mirror that he would love to be in a blockbuster action film. He said: "I'd like to go to Hollywood and make a movie with a lot of action in it and some sexy ladies."
Official news on Series 3 of Still Open All Hours is expected from the BBC later in the year.
Share this page