The Cloud gets full series on Channel 4
The Cloud gets full series on Channel 4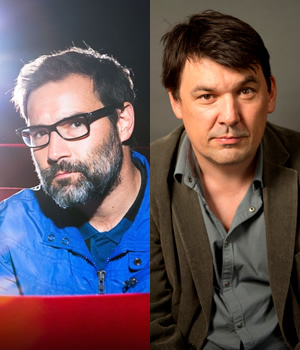 Channel 4 has ordered a full series of new sitcom The Cloud.
Written by Graham Linehan (Father Ted, The IT Crowd) and Adam Buxton, the comedy is set aboard Cloud Station 13, a space-based data storage facility.
The job of Cloud Station 13 is to protect the vast amounts of information the human population now hoards on its endless devices - the majority of which comprises of selfies, copious pictures of kittens and a lot of porn.
A pilot episode was filmed in Spring 2015, with producers explaining: "The disparate group who man the hub are anything but technical whizzes; which would matter less if technology - including a largely voice activated ship - was a little more reliable."
Starring in the pilot were Adam Buxton, Aisling Bea and Jamie Demetriou, however the Radio Times reports that there will be "changes" in the series.
A source told the publication: "We have commissioned the series but we have no word yet on casting, though we can assure you that it will still be set in space."
The series is expected to be directed by Graham Linehan and long-term collaborator Richard Boden, who will also produce.
Share this page