Outnumbered to return in 2016
Outnumbered to return in 2016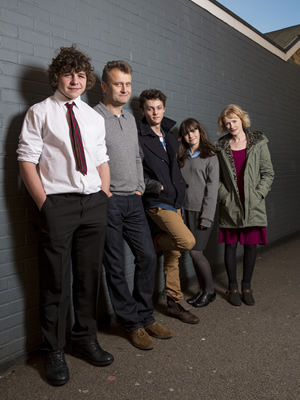 Outnumbered looks set to return to BBC One next year, British Comedy Guide can reveal.
The semi-improvised sitcom stars Hugh Dennis and Claire Skinner as Pete and Sue Brockman, the long-suffering parents to Jake, Ben and Karen (Tyger Drew-Honey, Daniel Roche and Ramona Marquez).
A final, fifth series of the comedy was broadcast between January and March 2014, with writer-creators Andy Hamilton and Guy Jenkin thereafter suggesting that the hit series could return from time to time in a number of one-off specials.
Now, speaking in a new BCG interview, Hamilton has confirmed that a special episode is being planned for broadcast in 2016.
Asked about any potential revival of Outnumbered, he replied: "Probably not as a series, but we are hoping to do some one-offs, where we catch up with the family and see what stage they're at now."
Hamilton added: "We're hoping to do one of those next year, so that would be the next time that people will see the Brockman family on their TV screens - sometime next year."
Following the success of their 2014 film, the similarly part-improvised family comedy What We Did On Our Holiday, Andy Hamilton also confirmed that he and long-term writing partner Guy Jenkin are developing a new screenplay, although he did not reveal the title. He warned: "Films are hard to get made. You've got to keep a lot of fingers crossed."
Andy Hamilton is about to begin touring his new live show, Change Management. The tour begins this Saturday 17th October in Chelmsford, and concludes in London on 28th November.
Full interview with Andy Hamilton
Share this page