Roisin Conaty gets full series of sitcom GameFace
Roisin Conaty gets full series of sitcom GameFace
---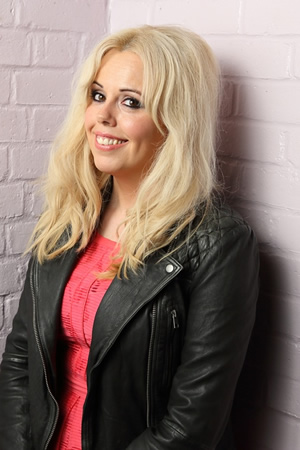 GameFace, Roisin Conaty's sitcom about a young woman muddling through life, is being given a full series by E4.
The sitcom was originally commissioned for Channel 4's online try-out series Comedy Blaps, before being turned into a full 30-minute pilot for Channel 4 in April 2014.
Conaty writes GameFace and also stars as Marcella, a woman "doing her very best to muddle through life with the help of her mates, a life coach, several shots of vodka and the driving instructor who can't seem to avoid her".
Producers Objective Productions describe Marcella as: "a distinct comic voice with an original world view, who despite being ever optimistic can't quite get her life on track".
The six-part series will follow Marcella as she tries to navigate the changing landscape of her 30s all the while reflecting the absurdity and inanity of modern life.
GameFace's pilot also featured Conaty's fellow Man Down star Mike Wozniak (without his trademark moustache) as her life coach James, Brendan Patricks as her driving instructor and potential love interest, and Cariad Lloyd and Caroline Ginty as Marcella's best friends.
Roisin Conaty says: "Writing narrative comedy has always been a dream of mine and I was so pleased with the response to the GameFace pilot. Now it's got a full series I'm giddy about having the chance to explore the world and characters in more detail."
Rachel Springett, Channel 4's Comedy Commissioning Editor, said today: "Roisin is a phenomenally talented writer and performer with a unique voice, and it's been a real privilege to work with her since her 2010 Edinburgh Newcomer win, through from her original online Blaps, two acclaimed series of Man Down, and now her own much anticipated sitcom."
Speaking to British Comedy Guide in an interview to promote the pilot, Roisin Conaty confirmed she'd love to make a series. She said: "I have learnt so much through making the Blaps and then the pilot. I have so many ideas that I would love to explore with it but, y'know, I am a firm believer in 'what's meant for you won't pass you by'... so if it does develop into something more, that would be amazing, but even if it's just the Blaps and the pilot, I am really grateful I got the opportunity."
The full series of GameFace will be on E4 in 2016.
Share this page