Dave commissions two more series from Dave Gorman
Dave commissions two more series from Dave Gorman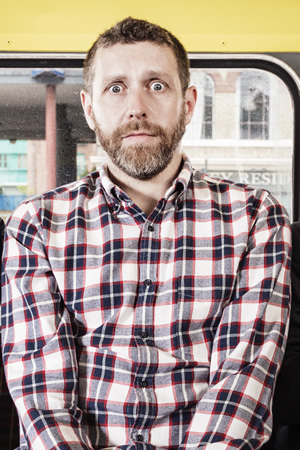 Digital broadcaster Dave today confirmed that it has commissioned two further series from Dave Gorman.
The news means that Dave Gorman: Modern Life Is Goodish, which returns to screens in the Autumn for a third year, will run for at least five series.
The UKTV-owned channel explains: "Presented using Dave Gorman's unique blend of stand-up and documentary-comedy, the show gives a whole new take on the things we normally take for granted.
"In the last series spam emails, meaningless world records, Dickinson's Real Deal, 'Greatest' Hits Albums, chewing gum ad campaigns, the rise of the machines, government e-petitions, what to do with a found camera and one suspiciously prolific celebrity journalist were all investigated, dissected and, occasionally, the subject of some well-meaning mischief. And, of course, Gorman was still sifting through the most ridiculous, opinionated and downright maddest reader comments to be found on the most frenzy-inducing articles he could find online, as each week he took such comments and weaved them into, what he likes to call, a Found Poem."
Series 4 and Series 5 will each consist of 8 new 60-minute episodes.
Writing on his blog, Gorman said today that he is "absolutely bloody delighted", adding "Blimey. Just another 16 hours of stand-up, then."
Series 3 is likely to begin broadcasting in September, with Series 4 and 5 to be filmed and expected to be broadcast in 2016 and 2017, respectively.
Here is a clip from Series 1:
Share this page