ITV2 commissions Safeword with Rick Edwards and Katherine Ryan
ITV2 commissions Safeword with Rick Edwards and Katherine Ryan
---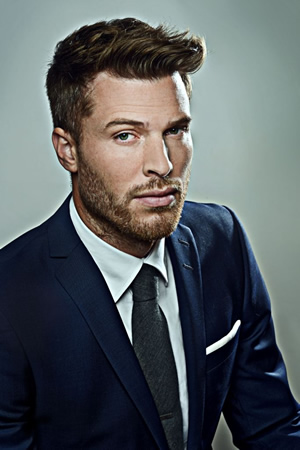 ITV2 has ordered a brand new panel show format set around the world of celebrity.
Safeword will be hosted by Rick Edwards, with Katherine Ryan and David Morgan as team captains.
Every episode will see one celebrity guest and one comedian join each panel, with the celebrity's life picked apart by their team-mates. The only way they can stop the embarrassment is by using their safeword.
Producers explain: "Each episode will see two teams, made up of a celebrity guest and two comedians, compete in a competitive 'roast' format. The celebrities will have their public profiles scrutinised and their social media accounts hijacked as the rival panels poke around their personal and professional lives. The only thing that can help the celebrities is using their safeword to make it all stop."
The new series will sit alongside the enduringly popular Celebrity Juice and recent newcomer Reality Bites on ITV's digital channel, which is being re-orientated as a general entertainment and comedy station following its previous female-skewed programming moving to new channel ITV Be.
A co-production between Scottish ITV broadcaster STV and GroupM Entertainment, the seven-part series will be recorded and broadcast from July. To apply to be in the audience see our free tickets page
Gary Chippington, Head of Entertainment at STV Productions, said: "We're thrilled to be working on a brand new comedy for ITV2. Rick, Katherine and David are huge talents, and we're all looking forward to roasting some of the nation's favourite stars."
Claire Zolkwer, ITV's Commissioning Editor, Comedy Entertainment said: "Rick's love for celebrity culture paired with Katherine and David's comedic talents is a perfect combination for a great, fun ITV2 watch."
The series marks the first formal, regular role for rising comedy star Katherine Ryan, now a popular staple of the panel show circuit. She is currently on tour with her live show Glam Role Model. Find dates and tickets at KatherineRyan.co.uk
Ryan recently trialled her own series focused on the world of celebrity. A run-through of Katherine Ryan's Famous Celebrity Show, with Hat Trick Productions, took place in February.
Share this page