UKTV Gold orders studio audience sitcom Bull
UKTV Gold orders studio audience sitcom Bull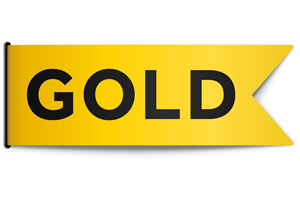 UKTV Gold has announced a new studio audience sitcom project.
Bull is described as "a comedy with a unique and quirky sense of humour". The three-part series will focus on Bull, a man who attempts to run an antiques shop, aided and hampered in equal measure by his team of dysfunctional staff.
The show has been created by Gareth Gwynn and John-Luke Roberts. As writers, they have previously worked on a number of radio shows, including Here Be Dragons, The Now Show and The News Quiz.
Bull is loosely based on Antiquity, a Radio 4 pilot the writers created in 2010 with Tim McInnerny in the lead role.
The episodes will be filmed in front of a studio audience later this year, for broadcast on Gold in late 2015 or early 2016. Casting details will be announced at a later date.
The show is being overseen by John Stanley Productions, the production company founded by Matt Lucas.
This will be Gold's second studio audience sitcom, following on from the channel's update of Yes, Prime Minister in 2013.
Bull is one of three sitcoms announced by UKTV today, with the network promising more scripted comedy announcements later this year as it continues to invest heavily in new formats for Gold. The other two shows revealed this morning are titled Henry IX and Marley's Ghosts.
Steve North, Gold's General Manager, comments: "It is a testament to UKTV's continued growth in the broadcast market that these new commissions have attracted the very best new and established writers and producers. They showcase an eclectic and original range of comedy that will ideally complement Gold's archive selection of Britain's best-loved sitcoms whilst at the same time bring a freshness to the comedy Gold offers."
Share this page