UKTV Gold orders new sitcom Marley's Ghosts
UKTV Gold orders new sitcom Marley's Ghosts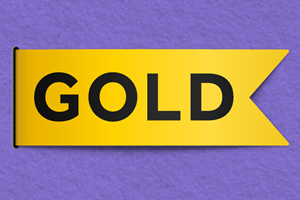 UKTV channel Gold has ordered a new sitcom about a woman who has spiritual powers.
Marley's Ghosts is described as a "high concept" project by the channel.
The single camera comedy, labelled a "distinctive and original ensemble piece", focuses on a woman who has "a rare gift that comes with mixed blessings".
The producers explain: "The woman can talk to the dead, which sadly now includes both her husband and her lover. Awkward."
Three episodes of Marley's Ghosts are due to be filmed soon, for broadcast in either late 2015 or early 2016. The sitcom is being made by John Stanley Productions, the production company co-founded by Matt Lucas.
Marley's Ghosts has been written by Daniel Peacock, an actor, writer and director who has was a semi-regular The Comic Strip Presents... cast member, and previously penned comedies including Cavegirl, Teenage Health Freak and Men Of The World.
Casting has yet to be announced for the programme. It is one of three sitcoms announced today by Gold, as the channel expands its investment in original productions.
The broadcaster has today also announced Henry IX and Bull, with further new shows due to be announced later in the year.
Gold explain: "The shows range from ambitious, large scale, single camera to CGI spooks and studio sitcom: sometimes edgy, sometimes quirky, all are contemporary and highly individual with the potential to continue as returning series."
Richard Watsham, UKTV's Director of Commissioning, says: "The first three of our new commissions for Gold offer a fantastic range of different stories and comic styles. Between them they will start to establish a new tone of voice for our originations.
"We've deliberately targeted scripts that play to Gold viewers' known love of classic British sitcom but they're also modern, sharply-written pieces which deliver on our promise of high quality, world class comedy."
Share this page