Channel Dave orders Series 2 of Hoff The Record
Channel Dave orders Series 2 of Hoff The Record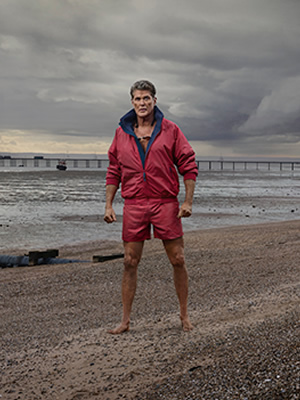 Dave has swiftly moved to recommission its new show Hoff The Record.
The first series of the comedy mockumentary format starring David Hasselhoff has not yet been broadcast, but Dave owner UKTV is confident that the show will be well received by viewers.
Shot in the style of a documentary, Hoff The Record is about the life of 'The Hoff', a fictionalised version of David Hasselhoff.
30 years after rising to fame with the global hits Knight Rider and Baywatch and after five divorces and some misguided career decisions, the series follows The Hoff as he moves to the UK to get his career back on track and make sense of his increasingly surreal life.
Broadcast reports that UKTV director of commissioning Richard Watsham began to discuss securing more time in Hasselhoff's busy schedule as soon as filming for the first series had completed.
He told the trade magazine: "There's already a genuine buzz about Hoff The Record both here in the UK and international markets, and we wanted to capitalise on that by committing to more episodes now."
Me & You Productions - the company behind An Idiot Abroad - will now set about filming six more half hour episodes.
Watsham comments: "I wanted to make sure that viewers aren't left waiting too long to find out what even more ridiculous situations David finds himself in during the next series."
Series 1 of Hoff The Record will be shown on Dave from June.
Share this page