Channel Dave to broadcast The Pub Landlord's election battle
Channel Dave to broadcast The Pub Landlord's election battle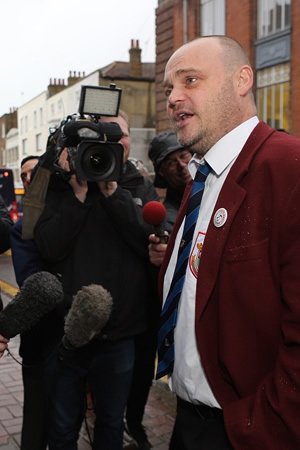 Dave has announced it is to broadcast a one-off special following Al Murray in character as the Pub Landlord, campaigning for election to Parliament in the hotly contested Kent constituency of South Thanet.
The seat is also being targeted by UKIP leader Nigel Farage.
Dave's Election Night Special will be a 90 minute programme created by award-winning film-maker Amanda Blue, who has previously worked on documentaries such as Prescott: The Class System And Me.
As has already been widely reported, in January Al Murray announced he was planning to take on Farage in the General Election.
His campaign as the sole member of the Free United Kingdom Party (FUKP) has featured in many newspapers, particularly as he has undertaken various publicity stunts, for example using a fire engine converted into a pub to kick off his campaign.
The comedian also attempted to parachute into the constituency, but had to cancel the stunt after being told he was "too heavy".
FUKP's tongue-in-cheek policies include putting Boris Johnson on an island, revaluing the pound at £1.10 and "bricking up the Channel Tunnel" to stop immigration (albeit using Polish labour to achieve this).
Dave's Election Night Special will be broadcast as the polls close on Thursday 7th May. It will feature exclusive fly-on-the-wall access on the campaign trail, including the character's run-ins with voters and rival candidates, behind-closed-doors meetings with The Guv's most trusted political advisers, and "all the inevitable personal highs and lows of a rollercoaster campaign".
Richard Watsham, Director of Commissioning for UKTV, says: "This documentary is an important step for Dave as we continue to broaden our offering and raise the ambitions of our originations. This is a bold statement about the direction of travel for commissions on Dave. I'm particularly pleased that The Pub Landlord has chosen to share his extraordinary story exclusively with our viewers."
Steve North, General Manger for Dave, adds: "There has been incredible interest and excitement around the Pub Landlord since he announced his intention to stand as a candidate for South Thanet and the chance for Dave to cover this campaign is an amazing opportunity.
"Dave viewers will enjoy being up close and personal with The Guv as he takes on all comers including Nigel Farage. As Dave increasingly commissions original programmes, we want to reflect major news and events on air but always in Dave's unique way."
The programme is being produced by Liberty Bell, the factual production arm of Murray's agents, Avalon, and the production company that has previously made shows such as The Alastair Campbell Diaries and Portillo On Thatcher: The Lady's Not For Spurning.
Jamie Isaacs, Executive Producer for Liberty Bell, comments: "This is the election story everyone wants to follow and we are delighted the Pub Landlord has granted us access."
Dave's Election Night Special will air on Thursday 7th May at 10pm on Dave.
Below is Al Murray's latest YouTube campaign video, on the topic of the NHS: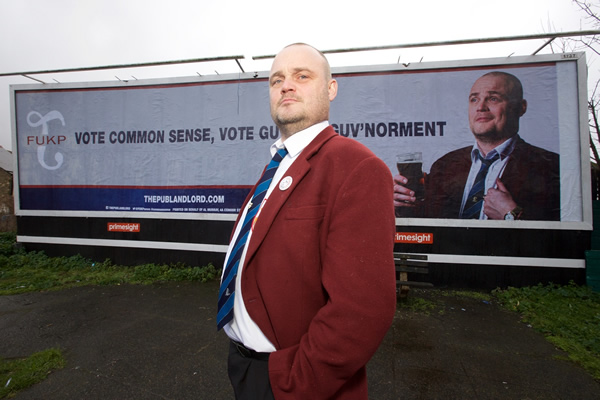 Share this page