Sue Perkins to film BBC panel show pilot Insert Name Here
Sue Perkins to film BBC panel show pilot Insert Name Here
---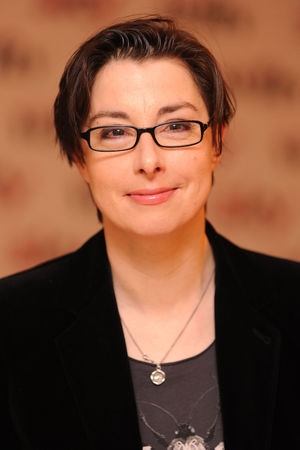 Sue Perkins is set to host a pilot episode of Insert Name Here, a panel show pilot focused around people who share the same name.
Producers confirm: "The brilliant Sue Perkins is our host; bringing brains, charisma, warmth and lightning wit to this comedy show about people with just one thing in common - they all have the same name. With a line-up of comedians and celebrities, this show guarantees weird facts, ridiculous games and a barrage of big laughs."
The pilot is being filmed for BBC Two.
The format for Insert Name Here has been in development at the BBC for a number of years and has previously had various other titles. The format was first workshopped in 2011 as Britain's Favourite. A pilot was filmed in 2012, with Miranda Hart as host, under the title And You Are...?. In March 2013, Perkins helmed a pilot for BBC One under the title Name Dropping.
Insert Name Here is being made by Black Dog Television and 12 Yard Productions, with producers Margaret-Anne Docherty, Will Ing, Dan Gaster and Paul Powell attached to the project. The Executive Producer is Paul McGettigan.
Further details on the format are currently unknown, however it is known that the 2012 pilot was focused around the name 'David' and came with the following description: "We've rounded up the biggest, best and weirdest Davids. We've gone back in time and found famous, infamous and plain crazy Davids. We'll be finding about David Hasselhoff's screen disasters, David Cameron's funniest secrets and how Dave Lee Roth relaxes between gigs. From Dickinson to Beckham, from Blaine to Bowie, from David Haye to King David II of Ethiopia, we'll cover them all."
The pilot episode of Insert Name Here is being recorded at Pinewood Studios on Thursday 16th April. To apply to be in the audience see our free tickets page
This will not be the first panel show Sue Perkins has fronted. She can be heard hosting a fourth series of Dilemma on Radio 4 from Monday.
Share this page