Reality TV panel show coming to ITV2
Reality TV panel show coming to ITV2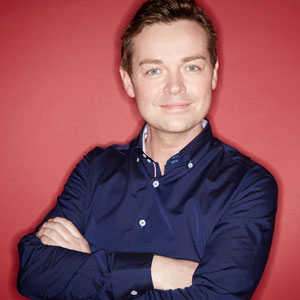 Stephen Mulhern will host a new ITV2 panel show about reality TV.
Due to start on Thursday 5th February, Mulhern will be joined each week by team captains Emma Willis, host of Big Brother and The Voice, and comedian Joel Dommett.
Produced by Hungry Bear Media, ITV say the trio will be joined by "a host of celebrities, reality stars and surprise guests as Stephen puts the teams through their paces - tackling all the latest and greatest bust ups, break ups, make ups, fake tans, terrifying tasks and touching moments from the nation's most talked about reality shows".
Producers add: "The teams will have to tackle rounds such as:
"The Real World, where teams watch clips from foreign reality shows and have to work out what on earth the show is all about;
"Where The Hell Am I?, where a member of each team is blindfolded and challenged to identify a well-known reality show and reality star by using touch alone;
"Big Fact Hunt, where the teams have to guess whether a series of facts Stephen has uncovered about a different star each week are true or false. These will be confirmed by the star themselves... live in the studio!"
The series will run for six 50-minute episodes.
Hungry Bear Media is headed up by Dan Baldwin, an experienced TV producer whose credits include co-creating the channel's long-running hit panel show Celebrity Juice. The company is also the maker of E4 panel format Virtually Famous.
Other recent Hungry Bear productions include Michael McIntyre's Very Christmassy Christmas Show for BBC One and the controversial ITV2 series Dapper Laughs On The Pull.
Here is a teaser trailer for the new series:
Share this page