Charlie Brooker's Weekly Wipe gets another series
Charlie Brooker's Weekly Wipe gets another series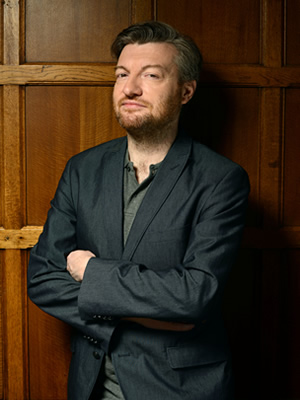 BBC Two has ordered another batch of episodes from Charlie Brooker.
Charlie Brooker's Weekly Wipe will return for another series in early 2015, and before that the writer and presenter will front Charlie Brooker's 2014 Wipe as part of the channel's Christmas and New Year schedule.
The BBC confirms: "Charlie Brooker returns to BBC Two for his annual round up of the year, which as usual was depressingly devoid of good cheer. Whether it's news, film, telly or Twitter - expect the pointless absurdity of life to get the full Brooker treatment.
"Charlie Brooker's 2014 Wipe will look back on a relentlessly grim year where the cheeriest stories were people throwing ice over themselves, couples consciously uncoupling and an installation of poppies celebrating the untimely death of millions of young men.
"And fear not if one hour a year is not enough, in 2015 Charlie returns to BBC Two with a six part run of Charlie Brooker's Weekly Wipe. January is always a month for morbid self-reflection, so join Brooker and take some pleasure in the sheer idiocy of others instead."
As in previous series, Brooker will joined by an ensemble cast of comedians and 'talking heads sharing their view on a troubled world'.
Al Campbell and Diane Morgan will return as the characters Barry Shitpeas and Philomena Cunk, with Brian Limond and Jake Yapp providing filmed segments to insert into the programmes too. The producers add: "If all of that wasn't enough there will be new characters joining the cast to help you digest and dissect the memes of modern life."
Share this page