Fresh Meat writers confirm work on Series 4
Fresh Meat writers confirm work on Series 4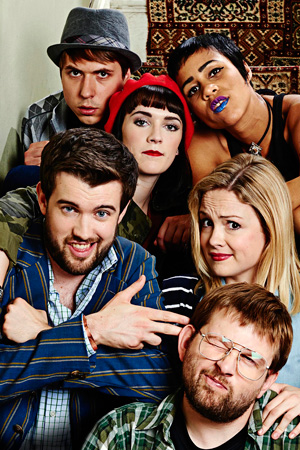 Sam Bain and Jesse Armstrong, the creators of Channel 4's Fresh Meat, have confirmed they are working on a fourth series of the show.
Although they have previously expressed the desire to write at least six series of the univerity-set comedy drama, the future of the programme has until now remained unclear.
However, speaking to Mustard Magazine about their plans for 2015, the writers confirmed: "We're doing both Fresh Meat and Peep Show next year."
Series 3 of Fresh Meat aired in November and December 2013. It focused on the second year of the Manchester-based students, with Jack Whitehall's character of JP now acting as their landlord.
The concluding episode saw Oregon going head to head against Vod in the Student Union elections, Josie and Kingsley trying to sort out their relationship, and Howard building up the courage to ask Candice out. Series 4 is expected to re-join the action at the start of the next term.
Whitehall, along with Joe Thomas, Charlotte Ritchie, Kimberley Nixon, Zawe Ashton and Greg McHugh are the main stars of the show, however it is currently unknown whether they will all return.
It should be noted that Channel 4 has yet to make any official comment on there being another series of the show.
Since the end of Series 3, Jack Whitehall has starred in the third and final series of his BBC sitcom, Bad Education; Charlotte Ritchie has taken a lead role in BBC Three's Siblings; Joe Thomas has starred in The Inbetweeners 2; Kimberley Nixon appeared in Sky Arts' The Dog Thrower; Zawe Ashton has filmed forthcoming new comedy drama Cut; and Greg McHugh has taken on various roles, including a part in the 2015 football film Kicking Off.
McHugh also made a cameo appearance in Channel 4's recent Feeling Nuts Comedy Night, in character as Fresh Meat's Howard McGregor. Jack Whitehall was hosting the charity gala programme to raise awareness of testicular cancer.
Meanwhile, following a successful pilot broadcast in February, Bain and Armstrong's police-based comedy drama Babylon returns to Channel 4 for a full series on Thursday 13th November.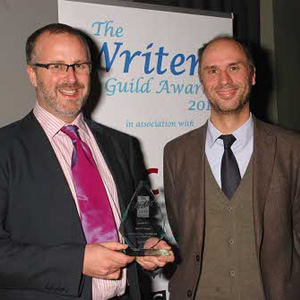 The writers (pictured) were speaking to Mustard to talk about the final series of Peep Show, which they also created and write.
Asked whether they were finishing the sitcom - starring David Mitchell and Robert Webb - because it was reaching its natural end, or because they were too busy with other projects, the writers said: "It's a bit of both, to be honest. Yeah, we do have Fresh Meat, we have Babylon. Three series up and running is a lot. We're doing both Fresh Meat and Peep Show next year, which is hard, and we don't want to enter nervous breakdown territory."
Continuing to discuss the end of Peep Show, they added: "Also, we're all scared about doing a rubbish series. We don't want the standards to drop, we want to keep the stories fresh, and there are only a finite amount of stories you can tell about any character; it's not ever going to go on forever. With the shows that do go on forever, often you see a drop of quality, which is sad for the big fans of the show, right?"
The writers spoke further in the interview about how they haven't yet decided how the comedy should conclude, and talked about whether fans will get to see characters like Sophie returning, and their desire to work with Mitchell & Webb on further projects.
The full interview can be read as part of the new digital version of Mustard, available as an iPad app or PDF download for Android devices. For more information visit mustardweb.org
In the following video extra from Series 3 of Fresh Meat, Oregon campaigns for the position of Student Union President:
Share this page