Miranda Hart confirms an end to her hit sitcom
Miranda Hart confirms an end to her hit sitcom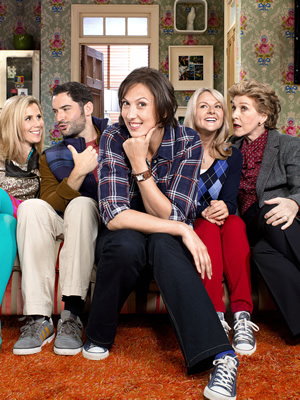 Miranda Hart has confirmed that her self-titled hit sitcom will come to a close with two Christmas specials.
The actor, who also stars in Call The Midwife and is currently nearing the end of a nationwide live tour, said it was "the right time to end it".
Focusing on her character's accident-prone nature and regularly disastrous attempts to establish a love-life, Miranda has been a hugely popular hit for the BBC, regularly attracting audiences in excess of 7 million viewers.
Launching on BBC Two in 2009, it was promoted to the more high-profile BBC One for its third series, which ran during December 2012 and January 2013.
Speaking to Steve Wright on Radio 2 today, Hart said she wanted to "end it on a high" and did not want the character - loosely based on herself - to go on forever.
She explained that the upcoming Christmas specials would be "the finale of the show, full stop".
Hart added: "As she gets older, I don't want her to keep falling over and making a fool of herself."
The news comes on the day that a script book has been released of Miranda Hart's own favourite episodes of the sitcom, plus extra "tit bits".
Miranda has also been rumoured to be set to host an updated revival of the long-running, hit entertainment format The Generation Game. A call for contestants to appear in a pilot entertainment programme hosted by Hart was issued earlier this month, but she told Wright that she was thinking about "an entertainment format" which might have "elements" of the hit show.
A DVD of Miranda Hart's My, What I Call, Live Show, is to be released on 17th November. A separate DVD containing the 2010 and 2012 Christmas episodes of Miranda is due for release the following week.
Share this page