Jack Whitehall to host Channel 4's Feeling Nuts special
Jack Whitehall to host Channel 4's Feeling Nuts special
---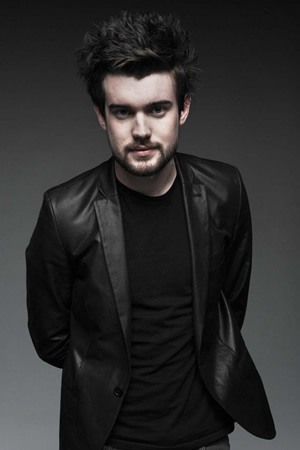 Jack Whitehall has been named as the host of Feeling Nuts, a one-off TV comedy show which aims to help spread awareness of the risks of testicular cancer.
The Channel 4 stand-up show, which will be screened in October, is billed as a format that will bring together "a host of talent from the world of music, comedy, TV, film and sport as part of a 90-minute prime-time never-before-seen live entertainment show, empowering the nation to feel nuts and talk bollocks!"
Feeling Nuts has been developed in conjunction with the social movement Check One Two. The campaign was set up by two sets of brothers - Simon & Andrew Salter and Simon & Phil Tucker - after they heard the story of one mother's loss of her son to testicular cancer at the age of 19, due to embarrassment and lack of knowledge. Check One Two aims to empower men worldwide with the positive message about staying in regular check with their testicles.
The Check One Two message has already been seen over 153,000,000 times on Twitter and Instagram according to data analysis by Brandwatch, with a number of celebrities having joined in with the #FeelingNuts hashtag. Ricky Gervais joined the cause earlier this month by challenging Ben Stiller, Will Arnett and Aaron Paul to grab their crotches.
Talking about the TV show, Channel 4 says: "It's set to be an evening full of surprise comedy pairings, some seriously awkward conversations and a host of challenges, whilst encouraging the nation to feel nuts."
The hour and a half show will be recorded in front of a live audience, many of whom have been involved in the social movement throughout the year. The event will be recorded at the Brooklyn Bowl (within London's 02 Arena) on Tuesday 23rd September 2014. To apply to be in the audience see our free tickets page
Jonathan Rothery from Channel 4 says: "The Check One Two campaign's focus on awareness rather than fundraising is a smart USP, particular as testicular cancer is so treatable if caught early. Channel 4 are very much looking forward to joining the movement and Feeling Nuts in October."
Feeling Nuts will be shown on Channel 4 in October, alongside the network's Stand Up To Cancer season.
To find out more about Check One Two, visit www.checkonetwo.co.uk
A number of comedians have filmed videos as part of the #FeelingNuts online campaign. Below is a song from Jay Foreman and Bec Hill:
And here is a video from McNeil & Pamphilon:
In this one, prankster Stephanie O'Keeffe raises awareness at London Fashion Week:
Share this page