Adam Hills panel show to be piloted by Channel 4
Adam Hills panel show to be piloted by Channel 4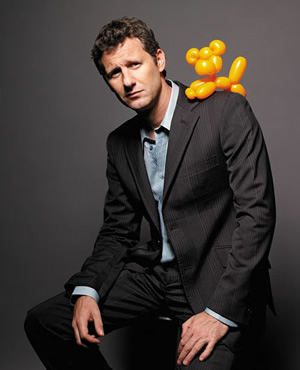 Channel 4 have ordered a pilot episode of Welcome To My World, a new comedy panel show hosted by Adam Hills.
The format is billed as a show that "applies science and reason to the muddled minds of celebrities and top comedians alike".
In Welcome To My World, the guests are asked to talk about how they would re-create Earth if they were given the chance. A panel of scientists then feed back on the ideas, explaining what would actually happen should their whims become reality.
Producers say: "We'll let our guests' imaginations run riot, giving them the chance to change the laws of physics, time and space; they can make men give birth, give guinea pigs the power of speech, even abolish gravity, absolutely anything is possible, but with what actual consequences?"
At the end of the show, the studio audience is then asked to vote for which of the worlds described they would most like to live in.
Welcome To My World has been in development for some time, with low-key trial run-throughs having taken place at the RADA Studios in November 2013.
A full TV pilot is now due to be filmed at Pinewood Studios on Thursday 18th September. To apply to be in the audience, see our free tickets page
This pilot episode is unlikely to be seen on television, but will instead be used by executives to determine whether to go ahead with a series in 2015.
Adam Hills is currently hosting the fifth series of The Last Leg on Channel 4 on Friday nights. The below clip from last week's show, in which the presenter expresses his views on the Westboro Baptist Church, is closing in on 1 million views on YouTube.
Share this page