E4 orders Bad Robots hidden camera show
E4 orders Bad Robots hidden camera show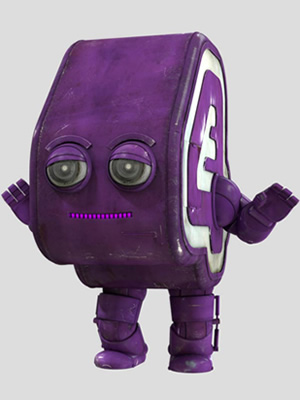 E4 has ordered a new hidden camera series called Bad Robots.
The six-part series will see various electronic machines and gadgets rigged up to prank unsuspecting members of the public.
The channel explains: "We interact with machines more and more and take them totally for granted, but now it's time for them to get their own back. Bad Robots features a host of everyday machines, from tanning booths to photo booths, and showcases argumentative vending machines, patently biased pub quiz machines, abusive electronic road signs and overly helpful service tills - all giving their human users a really hard time."
Bad Robots is still in development, and will feature a 'coherent narrative that will link the hidden-camera sketches'. One option reportedly currently under consideration is that the show will be focused around a toy robot who owns the factory that produces the misbehaving electronics.
Bad Robots is made by Objective Productions, the company behind Channel 4's hit 2005 to 2008 hidden camera show Balls Of Steel.
The format was originally intended for the channel's online Comedy Blaps strand, however when the mini episodes were seen by commissioners Laura Riseam and Phil Clarke, they opted to order a full TV series instead.
Phil Clarke, Channel 4's Head of Comedy, says: "The strength of Bad Robots is the simplicity of its idea - it's a show about everyday machines (computers, automatic doors, road signs, self-service tills etc) pranking people. We interact with machines every day; We rely on them utterly, and trust them implicitly. We've learnt to obey their instructions without question. So what happens when the machines go bad? This new prank shows reveals that there is nothing more hilarious, and nothing more enduring, than the human spirit when confronted by a bad robot."
Creator Nathan Eastwood adds: ""It's a really simple idea that gets hilarious reactions: hidden camera comedy at its best." He also told trade magazine Broadcast he conceived the idea on a visit to China when he came across "a wind-up robot that looked really evil" and thought 'what if the machines went bad?'
Bad Robots is expected to be shown on E4 in the autumn.
Share this page