Chris Barrie expresses interest in reviving The Brittas Empire
Chris Barrie expresses interest in reviving The Brittas Empire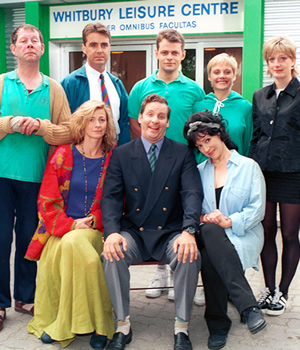 Chris Barrie has revealed that he would be interested in starring in a revival of the hit 1990s BBC sitcom The Brittas Empire.
Set in a leisure centre, seven series were produced from 1991 to 1997. Barrie played the title role of Gordon Brittas, the well-meaning but infuriating and incompetent manager of the complex.
Speaking at MCM Comic Con in Manchester this weekend, the comic actor, impressionist and TV presenter revealed his thoughts during a Q&A session primarily focused on Red Dwarf. A fan in the audience observed that a number of 1990s sitcoms have recently been revived, including Red Dwarf, and asked Barrie whether he would be interested in working a revival of The Brittas Empire too.
Barrie confirmed he would, and revealed one of the original writers was interested in bringing the show back too. However, he pointed out that the other writer is no longer working in television.
It would appear that Barrie was most likely referring to Richard Fegen as the writer who would like to revive the comedy. Fegen is still working in TV, with recent credits including animated series Space Racers and CITV comedy drama My Phone Genie. The show's other creator, Andrew Norriss, is now primarily a children's novelist.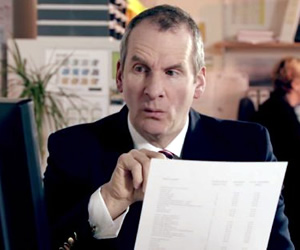 If The Brittas Empire were to return, it would the latest in a line of sitcoms making a notable comeback. Red Dwarf was revived in 2009 on Dave - another series of the sci-fi sitcom is in the works for 2015, in which Barrie will reprise his role as Rimmer; while Birds Of A Feather returned earlier this year on ITV, with another series now commissioned following strong ratings. Both of these sitcoms were originally BBC shows.
The Brittas Empire was ranked 47th in the 2004 Britain's Best Sitcom poll. It also starred Pippa Haywood as Helen, Gordon's long-suffering wife, with leisure centre staff of Harriet Thorpe as Carole, Michael Burns as Colin, Tim Marriott as Gavin, Russell Porter as Tim, Jill Greenacre as Linda, Judy Flynn as Julie and Julia St John as Laura.
The character of Brittas has already made a brief re-appearance this year. Barrie made a cameo appearance as the uptight manager in the Little Mix Sport Relief music video Word Up, filmed at a leisure centre. The character first pops up at 1 minute, 55 seconds:
In the below clip, some of the stars from the sitcom perform a sketch for the Royal Variety Performance 1996:
Share this page