E4 orders new panel show hosted by Glee star Kevin McHale
E4 orders new panel show hosted by Glee star Kevin McHale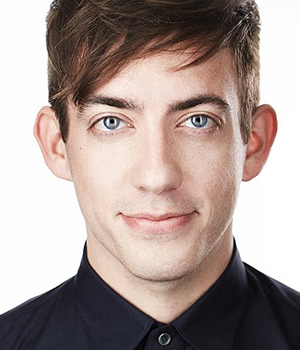 E4 has announced it has ordered a new panel show format called Virtually Famous.
The format will be hosted by Kevin McHale, the American actor who is perhaps best known for playing the wheelchair-bound geek Artie in the musical TV series Glee.
Virtually Famous focuses on people who have become famous via the internet. The channel explains "from globally famous viral memes and Twitter rants to the greatest YouTube posts and Vine shorts, the rival teams will be battling for points over the online moments that have got millions of us laughing.
"Virtually Famous will also celebrate the stars behind the classic clips with special guest appearances from creators of the greatest online content on the web."
McHale will be joined on screen by two team captains. Stand-up comic Seann Walsh will helm one side with Chris Stark from Radio 1's Scott Mills Show in charge of the other team.
Virtually Famous was briefly known as 140 Characters during its development phase, and described then as "a hilarious new panel show that discovers all the weird and wonderful characters we find online." The commission follows a non-broadcast pilot which was taped in February with Jessica Knappett and James Acaster acting as the team captains at that stage.
The show is being co-produced by Talkback, the production company behind hit ITV2 format Celebrity Juice. This will be E4's first panel show since Dirty Digest, a 2011 celebrity-focused show which was cancelled after just three episodes.
Virtually Famous is due to be filmed shortly, with tickets to the recordings expected to be released imminently. It will launch on E4 later this year.
Seann Walsh has previously hosted Seann Walsh World, a show about internet clips, whilst Chris Stark has experienced first hand what it is like being the star of a viral comedy video after his awkward Radio 1 interview with Mila Kunis was shared around the world. At the time of writing it has been viewed more than 12 million times:
Share this page