Men Behaving Badly writer and producer team up for hotel sitcom
Men Behaving Badly writer and producer team up for hotel sitcom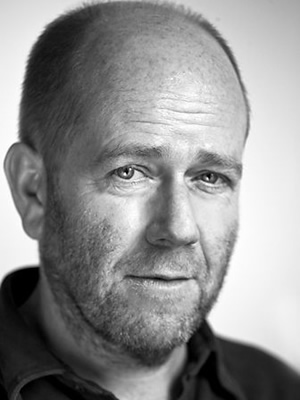 Men Behaving Badly writer Simon Nye (pictured) is teaming up again with the show's producer, Beryl Vertue. The Radio Times reports they are working together on a new sitcom project set in a hotel.
Nye has now finished a pilot script for Private Parts and is hoping for a commission from the BBC.
However, given the hotel setting, the show will first have to contend with the inevitable comparisons made with one of the BBC's biggest ever sitcom hits, Fawlty Towers.
The writer has reportedly already approached some well-known actors to ask them to appear Private Parts. He hasn't publicly named them yet, however told the listing magazine's blog: "Serious actors are desperate to do comedy so we've got some good people lined up."
Experienced producer Beryl Vertue, who has worked on many comedy shows including Coupling and Carrie & Barry through the production company Hartswood Films is overseeing the project.
Vertue was the producer who discovered Nye's obscure 1989 novel about two flatmates and, deciding it would make for a good TV sitcom, tracked down the author to a bank where he was working and collaborated with him to bring Men Behaving Badly to television.
The comedy initially launched on ITV in 1992 with Martin Clunes and Harry Enfield as the starring flatmates, however Neil Morrissey took over from Enfield for Series 2, and the show transferred to the BBC in 1994 for its third series.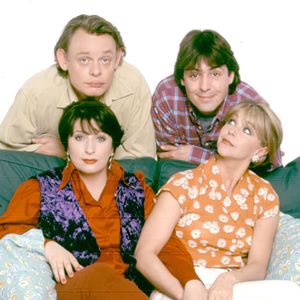 After being shown on BBC One, the sitcom - which also starred Leslie Ash and Caroline Quentin - went on to become one of the biggest comedies of the decade.
The programme is still referenced today as an example of the 'lad' culture prevalent in the 1990s. An episode including scene alluding to masturbation, in which Dorothy gets a used tissue stuck to her face, became one of the most complained about programmes in British comedy history. However, the series also won a number of awards, including the first National Television Award for Situation Comedy.
Nye hasn't ruled out returning to Men Behaving Badly one day. He told Radio Times: "There's always the issue of how you'd cast it, but I'd never say no."
Beryl Vertue has recently executive produced Edge Of Heaven, whilst Nye has just written a highly-anticipated ITV drama about Tommy Cooper's life - Tommy Cooper: Not Like That, Like This. He has worked on scripts for the new football-themed animated sitcom Warren United, and was a few years ago working on a sitcom pilot set in a boarding house, called Navid And Johnny.
Other sitcoms set around hotels include Heartburn Hotel, co-written by Only Fools And Horses creator John Sullivan, ITV's hit Benidorm, and childrens' comedy series Hotel Trubble.
News on whether Private Parts will be picked up for a series is expected later in the year.
Below is a clip from Men Behaving Badly in which Tony introduces his new glasses:
Share this page