Sky Arts announces 2014 Playhouse Presents comedies
Sky Arts announces 2014 Playhouse Presents comedies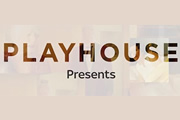 Sky Arts has announced the 2014 line-up of Playhouse Presents..., its strand of 30 minute one-off comedies and dramas.
The new series, which will begin in May, will feature three comedy programmes. Jo Brand, Kevin Eldon, Tim Key and Friends star Matthew Perry are amongst the actors involved.
James Hunt from Sky says: "What a phenomenal line-up for this year's Playhouse Presents... Sky Arts has built on its huge success in comedy and drama over the past two years, we're delighted that such outstanding writers, directors and actors, all at the very top of their game, want to come and 'play' with us."
Here are more details on the programmes involved:
---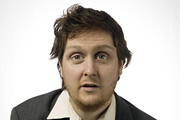 The Dog Thrower (1st May)
Written and directed by Jon Ronson, this comedy features Friends star Matthew Perry alongside Tim Key (pictured).
Key plays Jonah, a nervous young man and a big dog lover. One day in the park he sees A Charismatic Man (Perry) throwing his dog in the air to the crowd's enchantment. So Jonah, wanting to be popular, starts to throw his dog in the air too. Disastrous consequences ensue.
The Dog Thrower also stars Fresh Meat's Kimberley Nixon and is accompanied by an exclusive music score from Belle & Sebastian.
---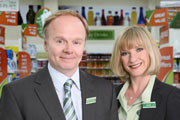 The Cruise (15th May)
Comedy starring Trollied actors Jane Horrocks and Jason Watkins (pictured).
Mobile hairdresser Jacky has been dreaming of going on an ocean cruise with her mobile mechanic husband Andy for years. Now, just a week away from their holiday, Andy is getting cold feet. Is this down to Jacky's desire to enter the cruise ship talent contest, or is there something more peculiar behind Andy's resistance to this trip of a lifetime?
The Cruise is written and directed by Stewart Sugg.
---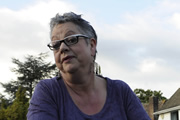 Damned (12th June)
Comedy written by Jo Brand (pictured) and Morwenna Banks.
Damned stars Kevin Eldon and Jo Brand in a comedy set in a social services department.
Social worker and single parent Rose (Brand) is having a bad day. At work the heating is broken, there's a patronising new temp, and her three kids are off school sick. The chaos of the office is matched only by the chaos of her home life when Rose discovers her mum has misplaced her children. Could her day get any worse? Yes, indeed it could and it does when Rose is confronted with a crisis that even an experienced professional like her could not have anticipated...
---
Although billed as one-off comic dramas, Playhouse Presents... is used by Sky to pilot new ideas. In previous years Nixon's The One, Psychobitches and A Young Doctor's Notebook have all been turned into full series.
The new 2014 Playhouse Presents... run also features the following dramas:
Nosferatu In Love (8th May): A tormented movie actor (Mark Strong), who is starring as Nosferatu in his latest film, runs away to a nearby small Czech town when his young wife leaves him, teaming up with a local petty crook with unexpected, absurdist consequences.
Nightshift (22nd May): Starring Daniel Mays, Ashley Walters and Scarlett Alice Johnson, Nightshift follows two coppers as they cruise the streets of South East London in the small hours discussing life, the universe and everything else amidst the surreal world of the night.
Foxtrot (29th May): Billie Piper, Ben Whishaw, Lindsay Duncan and Alice Sanders star in Polly Stenham's first television drama. The critically-lauded playwright brings her unique voice and vision to a contemporary ill-fated girl gang heist.
Space Age (5th June): Drama written by Nick Moran and Ralf Little. Richard Wilson and Simon Callow star as two ageing astronauts on a perilous mission to a faraway planet, battling with loneliness, isolation, and occasionally each other.
Timeless (19th June): Drama by Tim Firth. Alice and Chloe may be generations apart but both share the pain of having been separated from their partners by war.
Share this page