Steve Pemberton to adapt EF Benson's Mapp And Lucia
Steve Pemberton to adapt EF Benson's Mapp And Lucia
---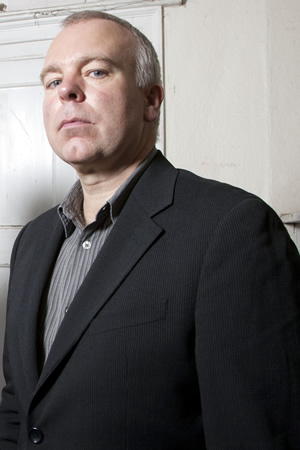 BBC One has announced that it is working with Steve Pemberton to adapt the Mapp And Lucia novels.
Written by E. F. Benson between 1920 and 1939, the popular novels mainly focused on humorous incidents in the lives of upper-middle-class British people. The books particularly revolved around the adventures of Miss Mapp and Miss Lucia, who lived in the small English town of Tilling.
Pemberton is now putting the characters into a new comic drama that "celebrates and lampoons the snobberies and pretensions of small town life".
The BBC explains: "It takes place over the summer of 1930 when Mrs Emmeline Lucas, known to her friends as Lucia, decides to take a holiday in the charming Queen Anne town of Tilling."
Steve Pemberton, who rose to fame as one quarter of The League Of Gentlemen, says: "As a long-time fan of EF Benson's Mapp And Lucia novels, I'm incredibly proud and privileged to be scripting a brand-new adaptation for the BBC.
"I feel sure viewers will relish their time in Tilling, and will enjoy watching the slyly scheming Mapp take on the gloriously haughty Lucia in a dizzying round of bitter bridge parties, devious dinners and malicious musical evenings.
"Benson's deplorably funny novels and cast of subversive, eccentric characters have been entertaining readers for over 90 years, and I hope to bring Tilling thrillingly to life. But be warned: this is no jolly period romp. This is a series about a war. May the worst-behaved woman win."
Mapp And Lucia, which is being made in-house by the BBC, will be directed by Diarmuid Lawrence (The Mystery of Edwin Drood) and produced by Susie Liggat (The Café).
This will not be the first time Mapp and Lucia have been brought to the screen. In 1985 and 1986 Prunella Scales and Geraldine McEwan starred in the Channel 4 series Mapp & Lucia. The two series are available on DVD.
This commission follows the success of Blandings, an adaptation of stories by PG Wodehouse, which is now in its second series.
Pemberton is currently working with Reece Shearsmith on a second series of their BBC Two comedy anthology series Inside No. 9, and is expected to return to Spain this summer to film another series of ITV sitcom Benidorm.
Mapp And Lucia will be filmed early in the summer in the Sussex village of Rye, which was the template for Benson's Tilling. It is expected to be shown on BBC One later in the year.
Share this page