Glee star Kevin McHale to host E4 panel show pilot
Glee star Kevin McHale to host E4 panel show pilot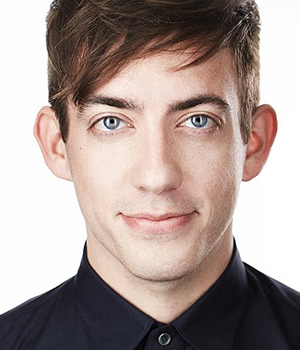 American actor Kevin McHale, best known as the wheelchair-bound geek Artie in the musical TV series Glee, is to host a new British panel show pilot.
Virtually Famous is described as a panel show "that's all about celebrating weird and wonderful people".
The format is being developed for E4, a channel which does not currently have any panel shows on air. The station's previous panel-based topical comedy, Dirty Digest, aired in 2011 but was cancelled after just three episodes.
Virtually Famous was briefly known as 140 Characters during its development phase, and described then as "a hilarious new panel show that discovers all the weird and wonderful characters we find online".
140 characters is the length limit of a post on Twitter, with early publicity blurb mentioning Twitter, Facebook, Vine, and internet dating profiles as sources of the comical characters the programme would look at. In December, Channel 4 aired a one-off Twitter based show called Twit Of The Year.
Kevin McHale has previously appeared on Alan Carr: Chatty Man and Celebrity Juice. Starring alongside him in the Virtually Famous pilot will be team captains Jessica Knappett and James Acaster.
The Inbetweeners Movie star Knappett recently created the sitcom Drifters for E4, whilst Acaster is best known as a stand-up comedian who was nominated for the Edinburgh Comedy Award last year.
The production notes add that the team captains will be paired with "comedians and celebrity team mates" to form sides which will then "take part in a series of hilarious rounds and games".
The pilot episode will be recorded at Riverside Studios in London on Thursday 13th February 2014. To apply to be in the audience see our free tickets page
Share this page