Mackenzie Crook to star in one of BBC Four's new comedies
Mackenzie Crook to star in one of BBC Four's new comedies
---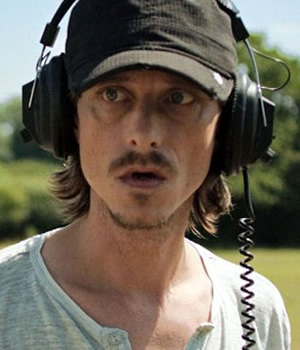 Mackenzie Crook, star of The Office and Pirates of the Caribbean, is to appear in a new BBC Four comedy series.
The channel has ordered six episodes of a new sitcom set around the world of metal detecting, which has been written by and is directed by Crook.
Detectorists will focus on a pair of aspiring archaeologists who "embark on a journey of greed, betrayal, rejection and redemption as they hurtle towards Danbury Metal Detecting Club's greatest ever find".
Crook stars as Andy, a wannabe archaeologist who, alongside his friend Lance, spends time in muddy fields with a metal detector and a packed lunch, dreaming of finding that priceless Saxon hoard that will make them rich and cement their place in detecting history. But as they go off on their adventures, real life keeps getting in the way.
Mackenzie Crook, who is a metal detector enthusiast in real life, will appear alongside a currently un-named second actor. BBC commissioner Shane Allen has described the new sitcom as a show that "taps into the world of the male hobby, which is very funny and touching".
Detectorists is one of four new comedy series commissioned by BBC Four. As previously reported, the channel has also commissioned three episodes of In And Out Of The Kitchen. The sitcom, based on the Radio 4 show of the same name, stars Miles Jupp as uptight cookery writer Damien Trench.
Also commissioned to series is The Walshes, a project that Father Ted writer Graham Linehan has been working to bring to screen for a number of years. The three-part series is based around the characters created by Irish comedy troupe Diet of Worms.
Due to air in March, the three-part sitcom follows a West Dublin family. Tony (Niall Gaffney) and Carmel (Philippa Dunne) are parents to Ciara (Amy Stephenson) and Rory (Rory Connolly), both of whom still live at home because of the state of the Irish economy. Even Ciara's new boyfriend Graham (Shane Langan) is forced to move in. Meanwhile family friend Martin (Owen Roe) always seems to be hanging around mending bits and pieces, as well as accidentally becoming trapped in a wall cavity.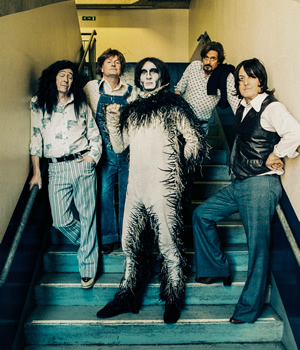 The Walshes is directed by Graham Linehan, making it the first non-audience sitcom he has overseen. Shane Allen says: "This is a more domestic set up for Graham and is in some ways more traditional but it is very funny."
BBC Four's other new comedy - The Life Of Rock With Brian Pern (pictured) - will be the first of the new commissions to be seen by viewers. It has been scheduled to start on Monday 10th February.
Created by Fast Show stars Simon Day and Rhys Thomas, the spoof music documentary is presented by Day's ageing rock star character Brian Pern. The show is notable in that well known musicians - including Jools Holland, Rick Wakeman and Roger Taylor - will appear as talking heads.
Talking about all four shows, Shane Allen said: "This quartet of comedy treats is testament to BBC Four's unique legacy in bringing the audience big name comedy talents in surprising and inventive shows that follow in the footsteps of award-winning predecessors like Getting On, The Thick Of It, Twenty Twelve and Screenwipe."
BBC Four's Cassian Harrison adds: "It's terrific to have such a strong roster of new comedy for BBC Four , from Brian Pern to The Walshes, we're home to a fantastic spread of innovation and some of the finest talent working in comedy today - exactly what comedy on BBC Four is all about."
Below is the trailer for The Life Of Rock With Brian Pern:
Share this page