Only Fools And Horses to return
Only Fools And Horses to return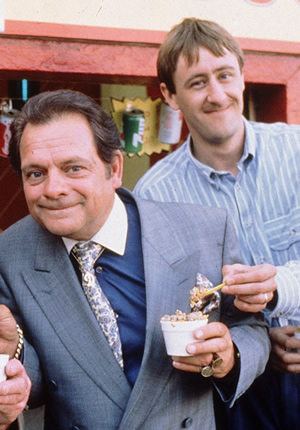 The BBC has today confirmed that Only Fools And Horses will return as a one-off short sketch for fundraising telethon Sport Relief.
The sitcom, which originally ran from 1981 to 2003, stars Sir David Jason as South London wheeler-deeler Del Boy, and Nicholas Lyndhurst as his younger brother, Rodney.
John Sullivan, the highly celebrated writer and creator of the series died from viral pneumonia in 2011. It was revealed last month that his sons, Jim and Dan, have begun working to develop a new script based on unfinished notes and ideas their father made before his death.
The news is likely to be met with a mixed reaction by fans, with the latter episodes of the series, broadcast in the early 2000s, widely regarded as below the very high standard of previous 'classic' episodes.
David Jason commented of the news last month, "I've had a quick look at the treatment and it's very good, but I'm saving the proper read-through until there are no distractions. It's not the sort of thing you can muck about with."
The now-confirmed short special is likely to last between 5 and 10 minutes in length, and has been penned by the Sullivan brothers.
Jim Sullivan says: "Since Dad passed away back in April 2011 we have been asked a few times whether we'd be interested in writing any new material for Only Fools and we have always said no, our intention being to protect the work and not to attempt adding to it.
"However, Sport Relief being such a worthy cause, and with the opportunity to help raise a lot of money, we felt things were different this time, and we also knew that Dad would approve.
"So we put together a sketch, incorporating some of Dad's old notes - bits of dialogue for the show that he never found a place for - and, thankfully, the response was positive and everyone got behind it.
"Working on the sketch has been a lot of fun, but also quite daunting. The characters are so well loved, but we do feel we know and care for them enough to give them back their voices just this once.
"And we would like to make it clear that it is just this once, and that we are not, and never have been, looking to write any new episodes. There was only ever one writer of Only Fools And Horses, and it is going to stay that way."
No further information has yet been revealed on what the sketch will involve, with the corporation simply stating that: "Further details will be announced in the build up to the appeal night on March 21."
Sport Relief is a spin-off telethon event from the Comic Relief charity, which aims to raise money for charity through sporting endeavours.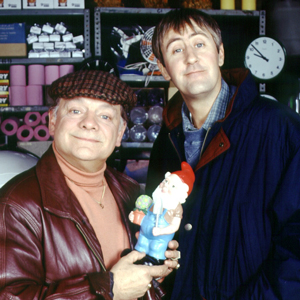 In a major poll carried out in 2004, Only Fools And Horses was voted by the public as Britain's greatest ever sitcom. The comedy also holds the record for the most watched comedy programme on UK TV this century, and also last century. The 2001 special - which saw the comedy come back after a break of 5 years - was watched by 21 million viewers, ratings that have only since been beaten by the Olympic ceremonies.
However, the programme's biggest ratings were for the 1996 special - Time On Our Hands (pictured) - in which the Trotters finally made it rich. A huge 24 million viewers tuned in, making the episode (outside of soap operas which accumulated their ratings over a week of repeats) the most watched non-documentary programme in the UK of all time.
The last episode of Only Fools And Horses broadcast was Sleepless In Peckham, which premiered on Christmas Day 2003 to 16.4 million people. The series continues to gain high viewing figures with regular repeat runs, including a hugely successful recent early-afternoon double-bill revival as part of BBC One's daytime schedule.
The news comes just days after ITV launched a highly-anticipated new series of another major BBC 1990s sitcom hit, Birds Of A Feather, attracting an impressive 7.8 million viewers to its midweek slot; and follows the Boxing Day broadcast of Still Open All Hours, which saw Sir David Jason reprise his role as Granville, another classic comedy character.
The below clip - from the 1996 Christmas special - sees Del and Rodney arrive at Sotheby's for the auction of the antique watch they found in their garage:
This story was updated on the 5th January to include Jim Sullivan's comments.
Share this page