Lee Mack reveals Everybody Loves Raymond remake scrapped
Lee Mack reveals Everybody Loves Raymond remake scrapped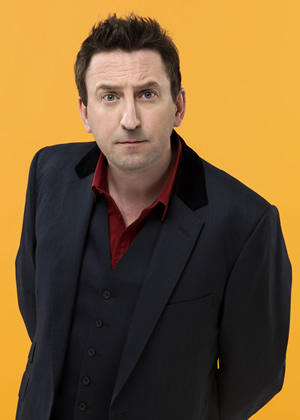 Lee Mack has revealed that the project to remake the US sitcom Everybody Loves Raymond for the BBC will not go any further.
Mack had been working with BBC One on scripts for a British version of the show under the title The Smiths. A non-broadcast pilot episode was filmed at Elstree Studios in May.
The Smiths starred Mack and Catherine Tate as a married couple, with the premise similar to that of the hit American show. Mack portrayed a successful sports journalist who lived across the street from his overbearing parents and older brother.
However, the project has now been scrapped, with Mack returning to focus his time on his hit sitcom Not Going Out. Speaking to BCG at The British Comedy Awards, Lee Mack confirmed "no, it's not going to happen", adding "I think we're going to concentrate on Not Going Out now."
Created by Phil Rosenthal, Everybody Loves Raymond is one of America's most successful sitcoms. Starring Ray Romano and Patricia Heaton, the CBS comedy ran for over 200 episodes between 1996 and 2005, winning multiple awards in the process, including 15 Emmys.
The British version, overseen by the production company Silver River, saw the action moved from New York to Cheshire.
The Smiths was a reunion for Mack and Tate. The duo previously appeared together in a live sketch show at the Edinburgh Festival Fringe in 1999, and Tate starred alongside Mack in the 2005 non-broadcast pilot Not Going Out.
Like most trial episodes, it is unlikely The Smiths will ever be shown on television now.
Lee Mack will next be seen in the new Not Going Out Christmas special, the sitcom's 43rd episode. In an effort to create the perfect Christmas for Lucy, Lee invites her parents to join the two of them and Daisy in a snug house in the country. But the Christmas spirit is in short supply when Lucy discovers that the house appears to have a spooky presence. The episode will be shown on BBC One on Christmas Eve.
Mack has recently been recording Duck Quacks Don't Echo, a new entertainment show for Sky1 which will begin broadcasting early in 2014. He is also currently preparing to embark on a stand-up tour next year.
He won the Best Male TV Comic prize at last night's British Comedy Awards. Here is the video interview in which he talks about The Smiths:
Share this page