BBC Four orders another series of Some People With Jokes
BBC Four orders another series of Some People With Jokes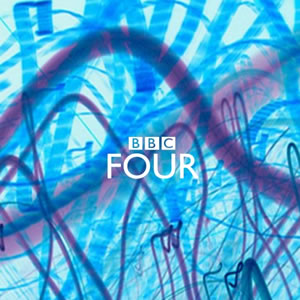 BBC Four is working on a second series of Some People With Jokes, the show in which members of the general public tell their favourite jokes to camera.
The format, based on the American series Old Jews Telling Jokes, made its UK debut in July.
The deliberately low-key format sees the everyman-comics repeating their favourite joke in front of a plain backdrop, with a small production crew behind the camera heard laughing. The punch lines are followed by the joke teller's signature being displayed on screen for a personal touch.
The first run consisted of five episodes, themed around vicars, boffins and Scousers.
The BBC explains: "The programmes do exactly what they say on the tin, and like all simple ideas, it works. Members of the public stand up and tell their favourite jokes."
Press reaction was broadly positive, with some reviewers noting that the vicars were surprisingly risqué with their choice of jokes. Time Out commented: "The wisecracks themselves are, shall we say, of a certain vintage, and all sound as if they've been ripped from the Dave Allen jokebook, but there are at least couple you might find yourself slipping into your own repertoire."

Following its success, BBC Four is now looking to make more episodes based around people from other walks of life. A casting company is currently seeking outgoing Irish people, dog owners and undertakers who would be happy to appear on camera.
Filming locations haven't yet been set, with the production team awaiting to see where in the country applications come from before booking studio space.
If you own a dog, have Irish heritage or work at a funeral directors' and would like to learn more about the series, or put your name forward to be filmed, email emma@castinghouse.co.uk
The new series of Some People With Jokes will be shown on BBC Four in 2014.
Below is a clip from the first series featuring three science professors telling jokes:
Share this page