Tim Minchin to star in cocktail pianist BBC studio sitcom
Tim Minchin to star in cocktail pianist BBC studio sitcom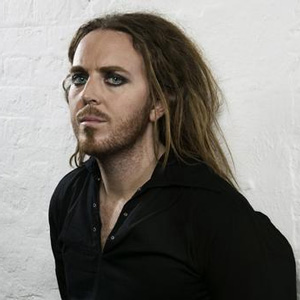 Musical comedy star and stand-up Tim Minchin is to appear in his first television sitcom, a pilot for the BBC.
The British-born, Australian, London-based comic will play Charlie, a "loudmouth cocktail pianist" with grand ambitions, in studio sitcom 88 Keys, according to reports in the Guardian.
Fonejacker Kayvan Novak will co-star as the barman at the Carlton Arms Hotel, where Charlie works, with the casting of "walking failure" colleague Amy yet to be announced.
The show has been written by Jon Brown, whose other credits include Two Pints Of Lager And A Packet Of Crisps, Fresh Meat, Mongrels and upcoming Nick Frost film Cuban Fury.
A production of Big Talk, the company behind sitcoms including Friday Night Dinner and Rev, the non-broadcast pilot for 88 Keys was commissioned by BBC comedy controller Shane Allen and executive editor Chris Sussman.
It will be executive produced by the company's co-chief executive, Nira Park, and directed by sitcom veteran Martin Dennis. The pair previously worked together on Black Books.
The Guardian describes the series as focusing on Minchin and Novak, a pair of "monstrous rampaging ego-morons" who are "brought together by a rare fruit which causes 'unseen complications'".
Kenton Allen, Park's co-chair at Big Talk, says: "Tim Minchin is without doubt one of the most multi-talented performers in the world and we are utterly delighted he's fallen in love with Jon Brown's rather brilliant script.
"88 Keys is sort of the son-of-Black Books as it marks Nira Park's return to producing a multi-camera show and reunites her with director Martin Dennis and many of the dream team behind the success of Black Books. Fingers crossed, early days and all that, but we're all a bit excited about this one."
Minchin previously wrote and starred in Radio 2 sitcom pilot Strings, in which he played the lead singer of an Australian rock band who moves to the UK.
Share this page