London Live reveals comedy pilots season
London Live reveals comedy pilots season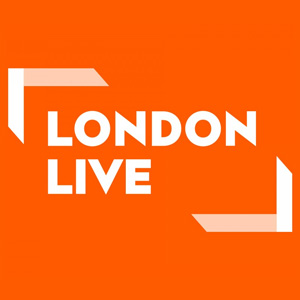 London Live, the brand new regional TV station for London, due to launch on Thursday 6th March 2014, has announced the commission of its own strand of comedy pilots.
Dubbed Comedy Hotspots, the season is "designed to showcase pilots created by emerging comedy producers".
The channel promises it will invite audiences to share their thoughts on the pilots and, alongside a "specialist audience panel of 1,000+ people", help influence which may go to a full series.
Details of the pilots that will actually make up the Hotspots strand have yet to be revealed, but Head of Programming Jonathan Boseley says: "Our Comedy Hotspots, will open up the London Live platform to new talent and also involve our audience in shaping the output. We've been sent so many incredible pilots and we want our audiences to tell us which one they love."
London Live also announced that it has ordered a full 6-part, 60-minute comedy entertainment series entitled The Anti Social Network. To be produced by Nerd TV, it is described as a "hidden camera game show for the Facebook generation".
They say: "Participants are invited to hand over control of their social network profiles to a panel of some of the world's leading comedy writers, giving them the opportunity to run, and maybe ruin, their 'social' lives.
"The series allows the comics to use the contestants' social networks to script an outrageous week that they must live out for real. If the contestant reveals the truth or fails to complete any tasks, they are immediately forced out of the game."
Channel 4 was known to be producing a pilot of the same name last year, but it is not believed the two programmes are related. Its comedy made news headlines after duping media outlets with a celebrity sperm-bank prank.
All of the comedies are being lined-up for London Live's 9 to 11pm timeblock, dubbed the 'entertainment zone', which will also see repeats of hit shows including Peep Show and Twenty Twelve, as announced earlier this month.
The channel has also already announced the commission of All About The McKenzies, a sitcom that has been running as a popular web series.
London Live is will launch in the London region on Freeview channel 8, as well as being available online and through other platforms, as part of a current government strategy to introduce regional television to a number of key cities and regions across the United Kingdom.
The channel is owned by Russian-born businessman Evgeny Lebedev, now a British citizen, and owner of The Independent newspaper with his oligarch father, Alexander Lebedev. The pair also own London's daily newspaper, the Evening Standard, under whose umnbrella the channel will be run.
Share this page