Tom Edge and Comedy Central pilot new sitcom 'Operation Slut'
Tom Edge and Comedy Central pilot new sitcom 'Operation Slut'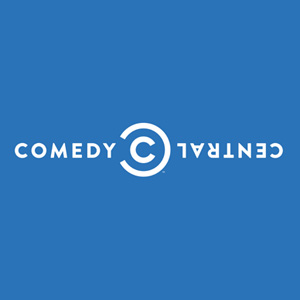 Satellite broadcaster Comedy Central has today confirmed details of its third new studio sitcom commission.
The channel, owned jointly by Sky and US-based international media conglomerate Viacom, has ordered a pilot episode of Operation Slut.
Based on an original American script by Taii K. Austin (Scrubs, Ugly Betty), the show will be transformed into a British studio sitcom by Tom Edge, a writer whose existing credits include E4's The Midnight Beast, BBC Three's Pramface, and Comedy Central's own recent sitcom, Threesome.
The comedy centres around Ivy, a cute 30-year-old, neurotic do-gooder who is focused on getting married. However, when the proposal finally comes, she finds she is not ready to settle down and with the support of her three best friends embarks on 'Operation Slut', her mission to enjoy a variety of men but with no attachments or heartbreak.
The channel today also revealed further details for another sitcom pilot, Medics, which was reported earlier this month. Written by Mark Grimmer, a pilot to be recorded early in December will be directed by Dominic Brigstocke (Green Wing, I'm Alan Partridge, Horrible Histories).
They explain: "Medics portrays second year medical student Simon Denham (Nick Hendrix) struggling to follow in the footsteps of his handsome and successful doctor father. The comedy follows the antics of Simon and his flatmates - Minge (Dan Ings), Millie (Jessie Cave), Caroline (Bekka Bowling) and 'Dangerous Dave' (Kevin O'Loughlin) - living and training together under the eye of the mercurial Professor Barber (Phil Davis)."
Early this year, Comedy Central announced intentions to invest heavily in developing new British studio sitcoms along an American production model, aiming to produce "hundreds" of episodes in the next few years.
Jill Offman, Managing Director of Comedy Central UK and Senior Vice President, International Content, Comedy Central, said today: "We're excited to reveal news of these two development projects, which are integral to meeting our long-term goal of creating a pipeline of quality local content that translates to our international audience.
"Medics is a laugh-out-loud sitcom that perfectly combines adolescent humor with fast-paced drama while Operation Slut is a hilarious satire of modern-day relationships - both of which sit perfectly within our channel portfolio."
Another sitcom pilot, Mummy's Boys, was filmed earlier in the summer, whilst the channel has also commissioned a trial episode of a comic entertainment format based on BBC One's physical challenge series Total Wipeout, called The Almost Impossible Gameshow.
Whether any of the pilots are commissioned to full series is likely to be revealed early in 2014.
Share this page