The Fast Show stars to reunite
The Fast Show stars to reunite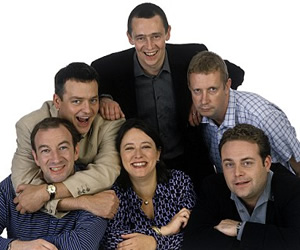 The stars of The Fast Show are to reunite for a one-off Radio 4 interview.
On Wednesday 11th December, the cast of the hit 1990s sketch show will join together to record an episode of The Reunion. Hosted by Sue MacGregor, the aim of the long-running Radio 4 format is to "reunite a group of people intimately involved in a moment of modern history". Previous subjects have included Goodness Gracious Me, the JFK assassination, and the founding cast and crew of Doctor Who.
It is not currently clear if all of the show's cast members are to take part in the interview with MacGregor.
The sketch performers had previously come together to film an online series for Foster's in 2011, however in that case Mark Williams was notably absent.
News of the reunion has been revealed via an online charity auction. As part of its fundraising efforts for Children In Need, Radio 4 is offering a member of the public the chance to attend the recording and meet the stars. The eBay auction, which runs until Sunday, is at the time of writing already up to £360.
The Fast Show, which starred Charlie Higson, Paul Whitehouse, Simon Day, Mark Williams, Arabella Weir, John Thomson and Caroline Aherne, was broadcast on BBC Two for three series between 1994 and 1997, with a special in 2000. It became well known for delivering short sketches and for its heavy focus on catchphrase-based humour. The idea of the format was born when Whitehouse and Higson saw a preview tape of Harry Enfield's show, which had been edited into fast-cut highlights for press reviewers. The pair realised they could create a sketch show that did away with long build-ups to punchlines.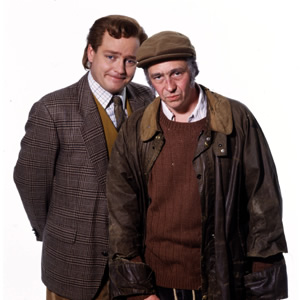 With the 20th anniversary of The Fast Show due to occur next year, it is believed BBC Two is planning a programme on the comedy to broadcast as part of its own 50th anniversary celebrations. Speaking to British Comedy Guide in an interview published this week, Charlie Higson confirmed: "They're going to be doing quite a lot of stuff next year looking back at the history of the channel and comedy, and things like that. So we will be doing something around The Fast Show - probably using the stuff we did for Foster's."
In the interview, which was conducted to promote his role in the new Dave TV series Crackanory, Higson also said "I doubt I will ever doing anything else in comedy that would quite have the impact that The Fast Show has. You only really get one chance of that in your lifetime."
Below is the first episode of the 2011 online Fast Show series, which saw the actors resume their roles as their famous characters, such as Ted & Ralph (pictured). Watch all the episodes
Share this page