Series commission for Peep Show creators' Babylon
Series commission for Peep Show creators' Babylon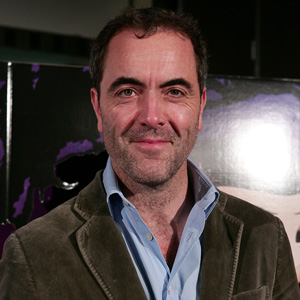 Babylon, a new police-based comedy drama from the creators of Peep Show, has been commissioned for a full series.
Previously announced as a pilot project for Channel 4, the network has now ordered a full six-part series. Filming on the pilot is due to begin in the next few weeks, with transmission scheduled for early 2014. The six episodes of the series proper will go into production later next year.
The series will be overseen by film director Danny Boyle, and star James Nesbitt (Cold Feet, Murphy's Law, The Hobbit) as the Metropolitan Police's Chief Constable Richard Miller.
Channel 4 say: "Coppers. The Sweeney. Plods. The Old Bill. London's police force - the oldest in the world - is in need of a public image revamp, and Chief Constable Richard Miller has found just the woman to do it.
"Introducing Liz Garvey - an American visionary from the world of new media, parachuted in to revolutionise a PR department struggling to keep up in an age of rolling news, smart phones and a news-breaking, information-hungry public."
American actress Brit Marling (Another Earth, Arbitrage, The East) will play Garvey.
They continue: "Also running operations at police HQ are Commissioner Miller's right-hand man, Deputy Commissioner Charles Inglis (Paterson Joseph), loyal Staff Officer Tom Oliver (Jonny Sweet) and Liz's second-in command, Finn (Bertie Carvel).
"Out on the streets Territorial Support Group (TSG) officers Davina (Jill Halfpenny) and Robbie (Adam Deacon) are tasked with upholding the peace - though Robbie would much rather be playing with the big boys of Specialist Firearms Command (SCO19), joining the likes Officer Neil (Andrew Brooke). Meanwhile they're trailed by fly-on-the-wall TV cameraman Matt Coward (Daniel Kaluuya), desperate to capture some juicy footage at the heart of the action."
Described as "razor-sharp" and "visually audacious", the series "takes a wry look at the people and politics in the command rooms and on the frontlines of a modern police force".
The series has been created by Bain and Armstrong, with director Danny Boyle and producer Robert Jones.
Writers Jesse Armstrong and Sam Bain say: "We're excited to be writing about the action-packed yet fiercely political world of modern policing. Crime solving receives a lot of attention on TV, what excited us as we all developed the show with Danny and Robert was looking above and below that level - the comedy and drama of on the street police-public interactions, and life in the upper reaches of the police."
Piers Wenger, Channel 4 Head of Drama says: "We're massively indebted to the team for the huge flair with which they have cast this series. There's talent and originality in every corner of this cast and its going to be a thrill to see this company of actors rising to the challenges of Sam and Jesse's brilliant script."
Share this page