Open All Hours returns for new Christmas special
Open All Hours returns for new Christmas special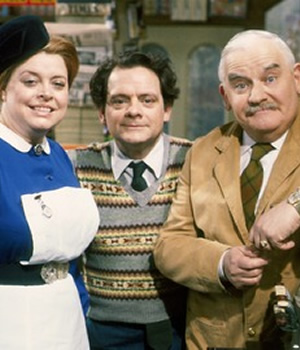 Open All Hours, the hit BBC sitcom that originally starred Ronnie Barker as tight-fisted shopkeeper Albert Arkwright, is to return to screens this Christmas with a brand new episode.
Written by Roy Clarke, the half-hour 40th anniversary special will be the highlight of BBC One's Christmas schedule, and is expected to broadcast in a prime-time spot on Christmas Day.
David Jason, who co-starred alongside Barker as his put-upon nephew and sole employee Granville, will become the central figure in the special, following Ronnie Barker's death in 2005.
Jason said today: "I'm really excited to be bringing back Open All Hours. I am sure there is an audience out there who would like to see what Granville has been getting up to in the corner shop. It will be a great family show for Christmas and a fitting tribute to the legacy of Arkwright."
Writer Roy Clarke said: "This has been fun - a great opportunity to work with David Jason again and to suggest how things at that corner shop might look today."
The sitcom was originally broadcast over four series from 1976 to 1985, following a 1973 pilot. It focussed on the miserly Arkwright, stuttering proprietor of a small but well-stocked end-of-terrace grocer's shop in Dalby, South Yorkshire. His desire to maximise profits lead him to keep the shop 'open all hours' he can, constantly trying to foist unnecessary purchases onto his unsuspecting customers and concoct new and novel ways of marketing his goods and dispensing his services whilst investing as little money as possible - usually at Granville's expense.
The original series also starred actress Lynda Baron as Arkwright's love interest and ostensible fiancée, the buxom Nurse Gladys Emmanuel, whilst Stephanie Cole appeared semi-regularly as customer Mrs. "Black Widow" Featherstone, a seemingly joyless penny-pincher who, impressed with his miserly ways, has her own designs upon Arkwright.
The new special, titled Still Open All Hours, will see Granville now running the shop alongside his own son. Lynda Baron will return, as will Maggie Ollerenshaw, as Mavis, the customer who always troubled Arkwright with her indecision.
Mark Freeland, head of the BBC's Comedy production department, says: "I am absolutely delighted to welcome back to BBC comedy the magic pairing of David Jason and Roy Clarke. Having the chance to see Arkwright's beloved shop again, now run by Granville, I hope will bring broad grins to lots and lots of faces at Christmas."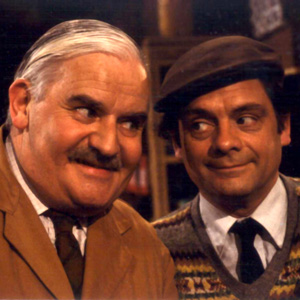 Open All Hours's pilot was first broadcast by BBC Two on Sunday 25th March 1973. It was shown as an episode of Seven Of One, a strand of comedy pilots starring Ronnie Barker. The episode broadcast the following Sunday was the pilot for Porridge. A third comedy in the series, My Old Man, later became a sitcom on ITV starring Dad's Army's Clive Dunn.
Created by Roy Clarke, Open All Hours has long been regarded one of the best British comedies of all time, and was voted into 8th place in the major 2004 poll Britain's Best Sitcom. A survey conducted by consumer advice company Which? in 2010 named Arkwright as Britain's favourite shopkeeper.
Clarke is a prolific and celebrated sitcom creator and writer, whose other credits include 1990s classic Keeping Up Appearances and Last Of The Summer Wine, the world's longest-running sitcom. The Yorkshire-set comedy ran from a 1973 pilot right up until 2010, totalling some 295 episodes over 31 series.
The anniversary revival of Open All Hours follows the return, after 26 years, of To The Manor Born in 2007, starring Penelope Keith and Peter Bowles. Billed as a 25th anniversary special and broadcast on Christmas Day of that year, the episode attracted a warm audience reception but critical disdain.
British Comedy Guide understands that a new Christmas special of sitcom smash-hit Only Fools And Horses, also starring David Jason, had been planned for Christmas 2011. However, the show was cancelled following the shock death of creator and writer John Sullivan in April that year from viral pneumonia. Bleak one-off comedy drama Lapland, which made a surprise return as the series Being Eileen at the start of 2013, was commissioned in its place.
The Open All Hours special will be recorded in front of a studio audience later this year. Tickets are not yet available.
Commissioned by Shane Allen, Controller of Comedy Commissioning, and BBC One Controller Charlotte Moore, the episode will be directed by Dewi Humphreys (The Green Green Grass, Rock & Chips, The Vicar Of Dibley), produced by Gareth Edwards (The Old Guys, Spaced, That Mitchell And Webb Look), and executive produced by Sir David Jason.
Here is the original 1973 pilot episode:
Share this page