Limmy's Show to return for final special
Limmy's Show to return for final special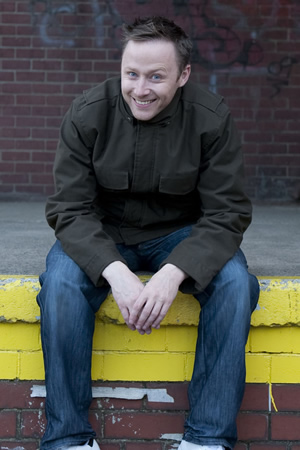 BBC Scotland has reportedly commissioned a final episode of Limmy's Show!, the sketch comedy series created by and starring Brian Limond.
The Daily Record reports that BBC Scotland has commissioned a new one-off episode for Christmas. The special is expected to act as a conclusion to the show, which has had a home on the regional network since 2009.
Limmy's Show, which has run for three series on BBC Two Scotland, sees the popular internet star performing a range of characters and also appearing as himself in observational sketches.
The show has attracted critical praise, and counts stars including Peter Serafinowicz and Matt Lucas amongst its fanbase, however it is not well known outside of Scotland. The BBC has been criticised for not giving the programme a nationwide broadcast like other BBC Scotland comedies have received. To date there has just been one nationwide broadcast of Limmy's Show, a 'best of' special, which was shown on BBC Three in June in a low rating post-midnight slot.
The Daily Record reports that the finale, which will be produced by The Comedy Unit, will feature new sketches for Limmy's popular characters, including reformed heroin addict Jacqueline McCafferty and waster Dee Dee.
Limond told the paper: "I'm really looking forward to the Christmas special. I'm not planning on doing another series, so it's good to go back and have fun one more time. There'll be some familiar faces sharing their thoughts and experiences of the festivities - and I'll have plenty to say about it too. We'll start filming soon and I can't wait."
BBC Scotland is also reportedly planning to bring back Rab C Nesbitt as part of its Christmas schedule. The sitcom starring Gregor Fisher launched in 1988, with the most recent episodes (Series 10) broadcast in 2011.
Additionally, the network will screen a sitcom pilot from Iain Connell and Robert Florence, the creators of sketch show Burnistoun. The Sunny is described as an ensemble comedy set in a Glasgow community centre.
As BCG revealed in August, BBC Scotland is also currently working on more episodes of spoof police documentary series Scot Squad.
Below is a clip from Limmy's Show in which adventure phone call host character Falconhoof gains an un-popular sidekick:
Share this page