BBC Four orders Simon Day series Rock Ratatouille
BBC Four orders Simon Day series Rock Ratatouille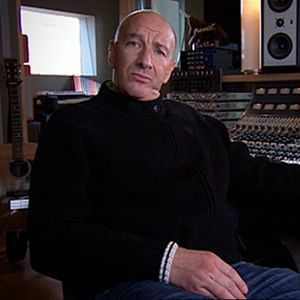 BBC Four has commissioned a spoof music documentary fronted by Fast Show star Simon Day.
Rock Ratatouille will see Day present the show in character as 'award-winning art rocker Brian Pern'.
The three-part series will feature a host of cameos from the world of music, and unseen footage.
The BBC says of the fictional character: "Pern has remained at the vanguard of experimental rock and although he is no longer bothering the charts, he is well respected amongst his peers and has the freedom of the city of Antwerp."
The series has been written by Day alongside fellow Down The Line and Bellamy's People collaborator Rhys Thomas, who won a Rose d'Or for his critically acclaimed 2012 documentary Freddie Mercury: The Great Pretender.
Simon Day has been playing the character of Brian Pern for some time, including appearing as the rocker in a BBC Comedy Online series in 2010. Below is one of the videos from this series:
Share this page