Channel 4 announces four pilots
Channel 4 announces four pilots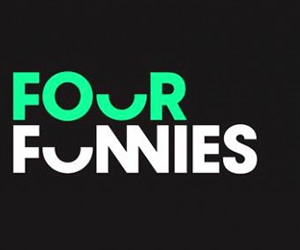 Channel 4 has named the comedy pilots that will form this year's 4Funnies strand: Scrotal Recall, Roisin Conaty, Raised By Wolves and The Revengers!.
The shows, which will be broadcast later this year in the second annual series of the network's 4Funnies initiative, are described as "rich with authored tales, comic heroes and some mild genital discomfort."
Channel 4's Head of Comedy, Phil Clarke, says: "With exceedingly well crafted scripts and new talent at the heart of this year's run, 4Funnies is brimming with clever witty laughs. Roisin was originally a Comedy Blap but we green lit straight to a 4Funny; Raised By Wolves is the glorious wordsmith Caitlin Moran retelling tales from her childhood; Scrotal Recall, a memorable title, is a very cleverly constructed script with a big heart, and The Revengers! a moc-doc comedy is Batman meets The Office. I'm also hoping that I'll be able to add a couple more pilots to the mix before the year is out."
Below is more detail on each:
---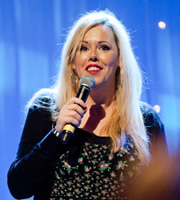 Roisin Conaty
Sitcom from stand-up star Roisin Conaty (pictured) about a hapless 30 year old doing her very best to muddle through life with the help of her mates, a life coach, several shots of vodka and the driving instructor who can't seem to avoid her. The title has yet to be decided.
It's Marcella's birthday and this year she's determined to turn over a new leaf. But first she has to work out whose bed she's in and why she's covered in fried chicken. Then there's the speech she's due to give about her life as a successful actress in America. The only problem is she's never been to America... And, to be honest, she's never been successful.
Produced by Peep Show makers Objective Productions.
---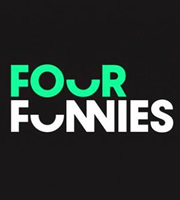 Scrotal Recall
Sitcom written by Tom Edge (The Midnight Beast, Pramface) described as "a unique comedy brimming with humour, heart, and mild genital discomfort".
Following the disastrous exploits of twenty-something Dylan Witter, who must contact everyone he's ever slept with to tell them he has Chlamydia. Dylan's not proud of the number of women he's slept with, so he decides to use this quest to make sense of a decade of squandered opportunities, broken promises, and romantic car-crashes. Love hurts, especially when you urinate. Dylan seeks out a different girl from his STI contact list, as he remembers a sexual encounter he'd previously tried his hardest to forget. Joining him on this trip down memory lane are best friend Evie, and terrible influence Luke. Both have been by Dylan's side for the past decade, mopping up the blood, sweat and tears.
Produced by Misfits creators Clerkenwell Films.
---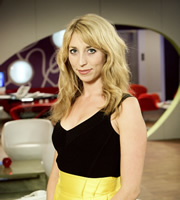 The Revengers!
A mockumentary about a group of ordinary people who live in Croydon and come together and decide to try to fight crime... dressed in neon lycra. Written by Jack and Harry Williams, the show will star Daisy Haggard (pictured), Oliver Maltman and Daniel Taylor.
They wear costumes straight out of the Marvel Universe (via Oxfam), so the local community can recognise them for the heroes that they really are. Except they're not really heroes. Simon (the Fox) is a car insurance salesman who lives with his mum. Ian (RazorBoy) is a janitor with psychotic tendencies. Keith (The Black Shadow) is an estate agent who wishes he had no part in the whole thing, but he has no choice... His wife Claire (White Lightning), a yoga teacher who always wants to try new things, has forced him into the group.
The production company is Two Brothers Pictures.
---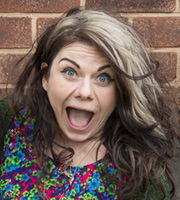 Raised By Wolves
As previously announced, Raised By Wolves is a sitcom written by Times columnist Caitlin Moran.
Set on a Wolverhampton council estate, the comedy is a modern day reimagining of the childhood of Caitlin and her brothers and sisters. Single-mum Della lives in a three bedroom council house with Germaine, Aretha, Yoko, Mariah, Wyatt and baby Cher. She is attempting to raise the children by herself, but does have visits from Grampy, who likes to come around to dispense his wisdom to his grandchildren.
Delivered by Rev. and Friday Night Dinner producers Big Talk Productions.
See also: Caitlin Moran explains Raised By Wolves
Share this page