Raft of BBC comedy axed
Raft of BBC comedy axed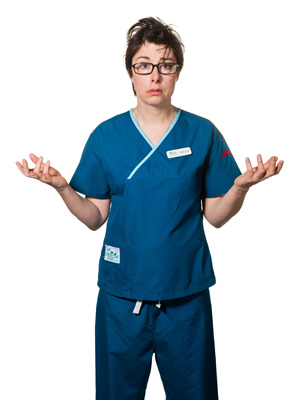 The BBC has announced the cancellation of a raft of recent sitcoms.
In his first major move since assuming the role of Controller of Comedy Commissioning, Shane Allen (below), previously in the equivalent position at Channel 4, today revealed that Ben Elton's The Wright Way, Sue Perkins's Heading Out (pictured) and award-winning BBC Four sitcom Getting On had all been cancelled.
The Wright Way, which broadcast between April and May, was the first studio sitcom for Blackadder, The Young Ones and The Thin Blue Line scribe Elton for almost 20 years, but received a critical mauling.
Speaking to the Broadcast Press Guild this lunch-time, Shane Allen described the decision to end the series as having been made "in conjunction with" Ben Elton, who had felt "bruised" by the show's reception.
"He set out to write an old-fashioned mainstream comedy and he did exactly that. Ben Elton was really bruised by the reception. He felt 'If people aren't loving this I am not going to put myself through it again'.
"Maybe 10, 15 years ago, you might have gone, 'what did people like about it, what are the characters that worked', but people are quite quick to judge and to crucify these days."
He added: "It didn't catch fire with the audience but it wasn't what you could call a flop. Over the course of a week it had 3.5 million to 4 million viewers. ... As a major name in British comedy you give Ben Elton a chance. We are not going to bring back The Wright Way but I'd give him another chance on something else if it felt right and was compelling."
Allen also spoke with caution of the speed with which comedies are crucified by a now 24/7 media machine, including viewers feeding back instant reactions on mediums such as micro-blogging service Twitter, which he urges on-screen talent to avoid, rather than giving new series a chance.
The Guardian reports that Allen noted that people are now "scared of the glare" of being involved in mainstream comedy: "They see what happened to The Wright Way or Vicious. They see that things can get slaughtered quite quickly. Comedy provokes massive reactions.
"[Audiences] feel passionate and that's good, but when people don't like a comedy they are very quick [to react] and I do worry in a world of social media and Twitter people are instantly saying, 14 seconds in, 'this is shit'. I think, 'come on, give it an episode at least'.
"We are living in that snap judgment world. A lot of things are loved retrospectively. Only Fools And Horses took two series before it bedded in. If people are going to crucify comedy to the extent they did, I think that's really difficult."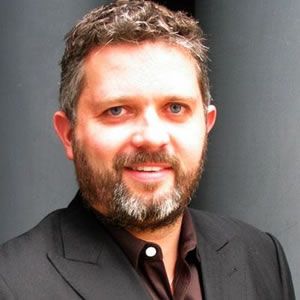 Speaking about the demise of Heading Out, a sitcom about a gay vet struggling to come out to her parents, Allen said: "That's something [creator and star Sue Perkins] felt she had achieved what she wanted to achieve and didn't feel she wanted to do any more. She is obviously a massively key important figure for BBC Two, there are other pilots being discussed."
He also admitted that a future fourth series of hit sitcom Miranda would probably be "a long way off". Star and lead writer Miranda Hart is embarking on a national stand-up tour early next year, and a film version of the comedy may also go into production shortly thereafter.
He said: "We pray to God for a fourth series, but it will probably be a way off."
Meanwhile, BBC Four's RTS and BAFTA Award winning NHS sitcom Getting On was also confirmed to not be returning. Starring, created and written by Jo Brand, Joanna Scanlan and Vicki Pepperdine, the sitcom-cum-comedy drama followed the stresses and demands put on the staff in a seemingly largely overlooked NHS hospital ward.
However, BBC Four has now commissioned a new six-part series from Scanlan and Pepperdine, Puppy Love, set around a Wirral-based dog training class.
Share this page