Comedy Central announces big studio sitcom ambitions
Comedy Central announces big studio sitcom ambitions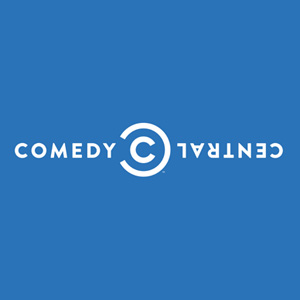 Comedy Central, the digital broadcaster best known for its repeats of American sitcoms, is looking to significantly expand its stable of home-grown comedies.
In its previous guise of the Paramount Comedy Channel, the network - jointly owned by BSkyB and American media conglomerate Viacom - was known for a string of cult commissions from the mid-1990s onwards, helping to launch the careers of comics including Matt Lucas, David Walliams and Simon Pegg, and has been slowly aiming to grow UK commissions again in recent years.
The sitcom Big Bad World (pictured below) and clip show Seann Walsh World are due to launch shortly, following the success of the sitcom Threesome, which has run for two series to date.
However, Comedy Central is now understood to have fallen in love with the mass-audience studio sitcom format and aims to produce "four to five" brand new British series every year - making hundreds of episodes in the next few years with US-length circa 22-week seasons, rather than the British norm of six to eight.
The first series to fall under the new plans was revealed earlier this week. Mummy's Boys is the first ever studio sitcom from Big Talk Productions and has already been commissioned for an 8-episode first series. Channel managing director Jill Offman hopes, industry website Broadcast reports, that the sitcom will quickly rise to 22-episodes per series, hitting a cumulative total of 100 shows by 2018.
The move is a concerted effort to produce mainstream, mass-audience hits, such as Miranda and Mrs Brown's Boys on the BBC, rather than the relatively niche, single-camera comedies that have been the prevailing sitcom trend over the past decade in Britain.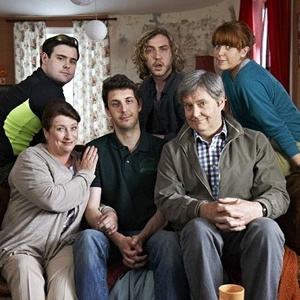 Referring to the prolific creator-writer-producer behind hugely successful US sitcom hits including The Big Bang Theory, Two And A Half Men, Dharma & Greg, and many other titles that Paramount and Comedy Central have broadcast in the UK over the past two decades, Offman said: "Are we going to aspire to be Chuck Lorre? Why wouldn't we?"
Comedy Central intends to broadcast commissioned shows on its equivalent channels across the globe, except in the United States where they will aim to sell format rights to the main broadcast networks such as Disney-owned ABC.
The news follows the appointment of former NBC vice-president of programming, Lourdes Diaz, as Comedy Central's commissioning chief. She will be based in Los Angeles and travel to London for 10 days a month.
Jill Offman told Broadcast: "I don't need Lourdes here. I need American expertise, and if she lived here that would slip away. Her role is to make sure that we're keeping those American beats, that glossiness and pacing."
Offman confirmed that Comedy Central already has two other studio sitcom pilots in development, which are expected to be commissioned "in the next few weeks". Executives from the channel will then "go out in the next couple of weeks and do an event with producers [from independent production companies]".
Owned jointly by Viacom and Sky, the former's MTV Networks division operates Comedy Central in the UK. Steve Regan, senior editorial director of commissioning and production at MTV UK, will also work on Comedy Central, and already has a further two factual entertainment series in development. Former BBC executive producer Simon Lupton will join him in commissioning for the channel.
Share this page